Practice restores, extends and repurposes south London art deco landmark
Barr Gazetas has completed a project that could become a model for how to breathe new life into abandoned department stores.
It comes as House of Fraser and Debenhams announced plans to shut dozens of their premises, in a decision that will leave gaping holes in high streets up and down the country.
Barr Gazetas has restored and repurposed Tower House in Lewisham, the Royal Arsenal Cooperative Society's flagship department store which opened in 1933. It shut in 1985 and has had chequered history ever since. It stands on a major road but also in the centre of Lewisham, opposite the clock tower and beside the Met Police's biggest stables.
The architect has converted its upper levels into 36 new homes and added two new storeys containing a further 20 units – making a total of 56 units.
At ground- and first-floor levels the development, for client MHA London, provides retail and commercial space.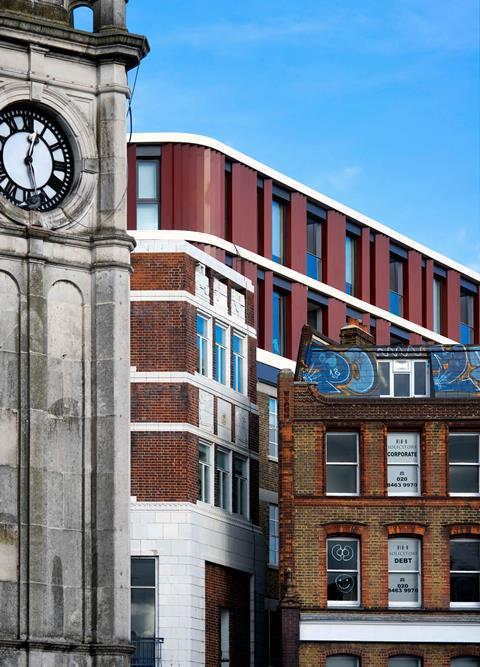 Barr Gazetas said that following the department store's closure in 1985, Tower House had "succumbed to a succession of unprofitable uses" and had become an eyesore. The refurbishment and extension proposals were approved by Lewisham council in 2016.
Practice director Tom Lacey said the locally listed building's plight was part of a wider turn against department stores, which had accelerated with House of Fraser and Marks & Spencer closing branches and Debenhams announcing the closure of up to 50 shops.
"They are often big buildings important to the vitality of the high street and it will be essential to adapt redundant stores in a way that does justice to their prominence, sensitively conserving them if they are architecturally significant," he said.
"In the case of Tower House, our design creates a vibrant mix of uses and reinstates the building's landmark status by delivering a reinvigorated street presence."
BD columnist Martyn Evans, creative director of developer U&I, has argued that the wave of closures should be viewed by architects as an opportunity.
Barr Gazetas said the exterior of the building's lower three floors was originally clad in faience tiles, and in places was decorated with unique relief panels displaying ocean liners, trains and trucks bringing goods to the department store.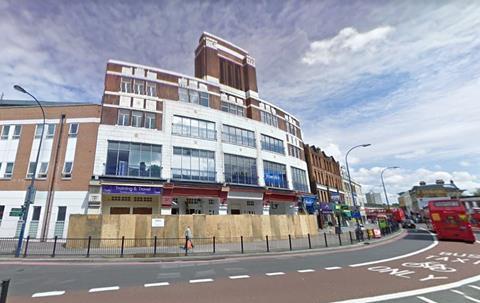 It said all that had been been carefully restored, with the shop frontage now brought out to the pavement from a deep recess.
Angled Crittal bay windows were reinstated on the second floor, bringing back an original feature of the design.
Internally, Tower House has an art deco staircase and the apartments within the original building all feature high ceilings.
Tower House project team
Architect: Barr Gazetas
Developer: MHA London
Structural Engineer: Parmabrook
QS: Modus
M&E: MTT
Planning Consultant: Montagu Evans
Contractor: GPF Lewis
Interior Design: Barr Gazetas