Construction of £300m plant backed by Jeff Bezos set to start next year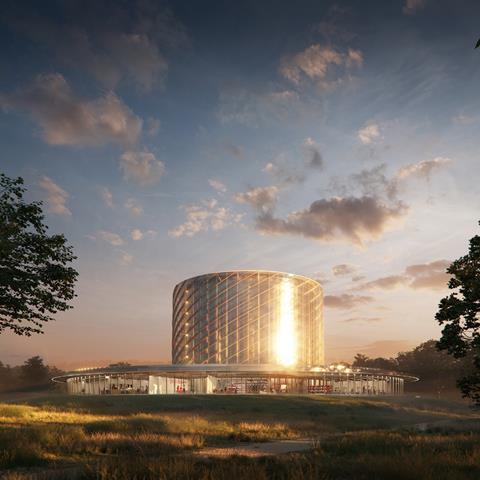 A £300m nuclear fusion power plant designed by Amanda Levete Architects and backed by Amazon founder Jeff Bezos is due to start construction in Oxfordshire next year.
The demonstration plant will be built by Canada-based nuclear fusion firm General Fusion in Culham, which is home to the UK's national fusion research programme.
The prototype facility, which is expected to be operational by 2025, will be 70% the size of a commercial reactor and will not generate power.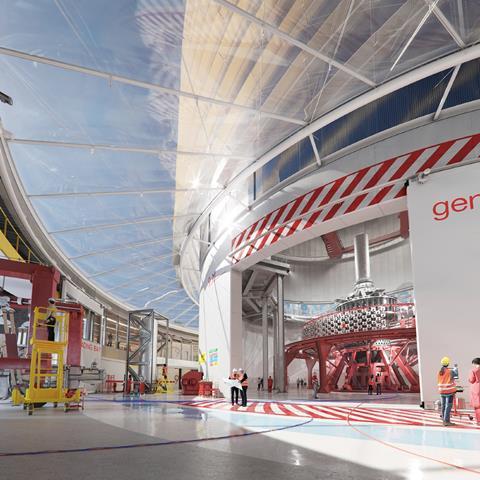 Unlike traditional nuclear power stations, which generate heat by splitting atoms, fusion works by combining them using the same process by which the sun creates energy.
It would be a carbon-free energy source which produces minimal radioactive waste, but still faces major technological challenges because of the temperatures required to make it work.
General Fusion's approach, called magnetised target fusion, would see super-heated hydrogen injected into a cylinder surrounded by a wall of liquid metal.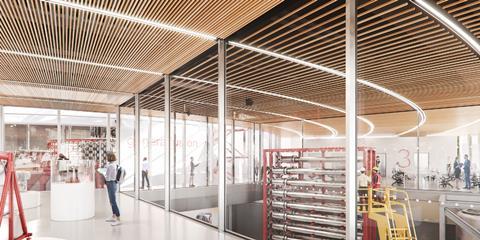 The gas would then be compressed by hundreds of pneumatic pistons until its atoms fuse, releasing huge amounts of heat which would be used to boil water and drive a turbine.
Amanda Levete Architects said the project was a "real statement of confidence in science and technology and its role in building our future".
Christofer Mowry, General Fusion chief executive, said the confirmation of the new plant was "incredibly exciting news for not only General Fusion, but also the global effort to develop practical fusion energy."
It has been funded by an undisclosed sum from the UK government, described by Mowry as "very meaningful".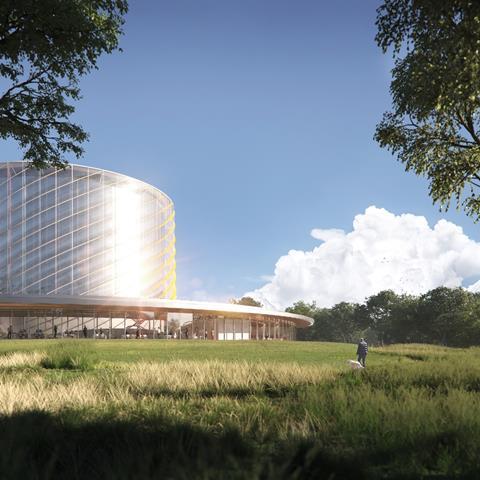 Amanda Solloway, UK science minister, said the plant is a "huge boost for our plans to develop a fusion industry in the UK, and I'm thrilled that Culham will be home to such a cutting-edge and potentially transformative project.
"Fusion energy has great potential as a source of limitless, low-carbon energy, and today's announcement is a clear vote of confidence in the region and the UK's status as a global science superpower."
It follows news that French energy giant EDF will start the process of decommissioning the Dungeness B nuclear power station in Kent seven years ahead of schedule after risks were found with key components.