Hunt for architect to begin this autumn
The National Portrait Gallery has announced a £35.5 million expansion, the biggest in its history.
It is the first major project since Dixon Jones' Ondaatje Wing opened in 2000.
A gallery spokesman told BD it will appoint a design team through a two-stage open procurement exercise for the project, dubbed Inspiring People: Transforming our National Portrait Gallery.
It will use an online PQQ to shortlist a minimum of six architects who will be invited to take part in a more detailed procurement exercise.
The gallery expects to begin the search for an architect this autumn, with building work due to start in 2020 and complete in 2022.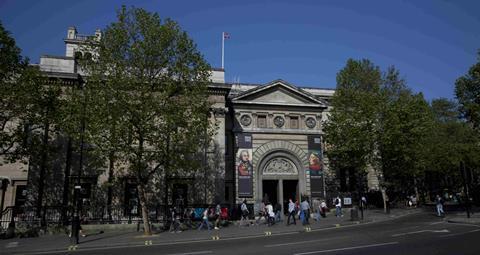 The idea is to expand the Trafalgar Square institution by a fifth by opening up its East Wing to the public for the first time since the 1980s.
There will be improvements to the main entrance, a comprehensive refurbishment and rehang, plus a new learning centre with a number of studio spaces.
Fundraising has already begun, with a £9.4 million lottery grant announced earlier this month.
Nicholas Cullinan, director of the National Portrait Gallery, said: "Understanding our national identity is more relevant now than ever, so we have an urgent job to do. We are very grateful for the vital support of the Heritage Lottery Fund, which crucially represents, as we do, people nationwide. This major grant enables the biggest transformation the gallery has ever undertaken."