At times roofing and cladding specification can be complex and heavy going. That's why we are on hand to offer practical, experienced support in a host of useful ways.
From creating bespoke NBS, BIM or CAD details to answering questions on any aspect of your roofing or cladding project. We will deliver urgent samples where and when they're needed and provide products that help you achieve an A+ rating. We're always happy to take the weight off your shoulders.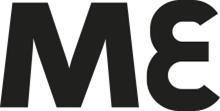 Because with ME it's all about you.
To find out more please visit www.marleyeternit.co.uk/me
or call ME on +44 1283 722588