Scheme on Kings Crescent Estate will feature 273 new and 103 refurbished homes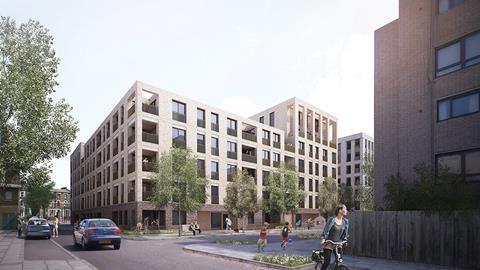 View from south-west of the site.
Karakusevic Carson Architects in collaboration with Henley Halebrown Rorrison Architects and Muf Architecture/Art has won planning consent for the first phase of the regeneration of the Kings Crescent Estate in Hackney, London.
The scheme, led by Karakusevic Carson Architects, will feature 273 mixed tenure homes across three new buildings and 103 refurbished existing homes, as well as the provision of 660 sq m of retail space. It will provide a network of new tree-lined streets, gardens, courtyards and improved public realm space.
The project also includes the refurbishment of the existing 1960's buildings to provide private amenity space and improved communal areas through the addition of balconies, winter gardens and extended walkways. Ground floor garages will be converted to provide additional homes and improve the adjacent public space. New roofs will be added to improve insulation and drainage.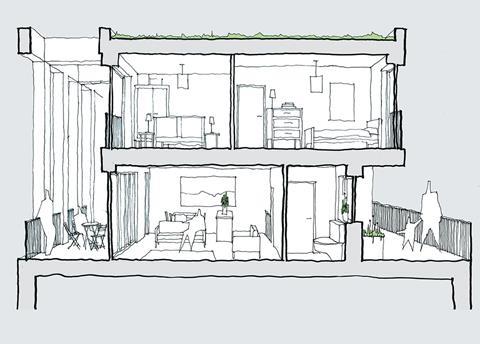 Overall, the two phase regeneration masterplan will provide 490 mixed tenure units, 920 sq m of commercial retail space, a community centre and a CHP energy centre which will serve the development.
Muf has been working with the London Wildlife Trust and won GLA Pocket Park funding for an orchard on the perimeter of the site to further link the estate with adjoining residents.
Karakusevic Carson Architects recently won planning permission for the second phase of rebuilding work at the rundown Colville Estate, also in Hackney.