Development would deliver eight-storey block behind façade of 18th century industrial building
ICA Architects-designed proposals to construct a 145-room hotel behind the façade of an 18th century redbrick building in Manchester city-centre have been lodged for planning.
The scheme, drawn up for Henry Boot Developments and KE Hotels, follows approval last year for a broadly similar office development on the Atkinson Street site, near the Spinningfields business, retail and leisure development. That scheme was drawn up by Northmill Associates.
Under the latest plans, all but the facades of Invicta House would be demolished to make way for the eight-storey hotel block.
While the three storey building is unlisted and "deemed of low historical value" according to the applicants, it is located in the Deansgate/Peter Street Conservation Area, and near Manchester Opera House and Sunlight House, both of which are grade II listed.
ICA's design and access statement, submitted with the planning documents, said Invicta House was originally a residential building that was part of a line of tenaments in an affluent area, but was converted for commercial use during the 19th century.
It said the building had subsequently served as a soda water factory, a manufacturing chemist, a hat works and a silk finishing works.
The document said that the rear portions of the building had been demolished and reconstructed "a number of times" to suit the various commercial uses the building was put to.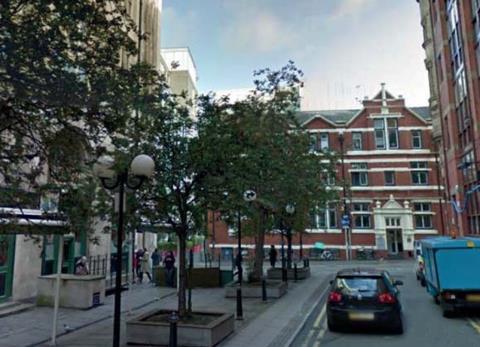 A covering letter submitted alongside the application by planning consultants NJL said the proposals would deliver 5,462 sq m of new space.
"In terms of appearance, the elevations to Atkinson Street and Scott Place are considered to be the most significant and of historic value and have been retained with the removal of the existing building occurring behind them," the firm said.
"The proposed new building will sit behind the historic facades of Atkinson Street and Scott Place, ensuring that the heritage narrative of the Deansgate/Peter Street Conservation Area is maintained, while allowing for sustainable development to occur on an accessible city centre site."
Consultation on the proposals is set to run throughout this month.
Manchester City Council has yet to set a target determination date for the application.