Shortlist featured Libeskind, Diller Scofidio & Renfro and O'Donnell & Tuomey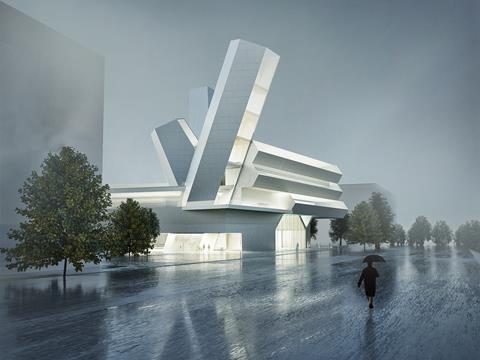 Steven Holl has won the €48m international competition to masterplan University College Dublin.
The US architect beat 98 entries to a shortlist featuring Diller Scofidio & Renfro; O'Donnell & Tuomey; Studio Libeskind; UNStudio; and John Ronan Architects.
The jury awarded a special commendation to the team led by John Ronan Architects for "a masterplan of great clarity that was beautifully thought through and a Centre for Creative Design that had gravitas and a gentle, rational strength".
University College Dublin's (UCD) brief demanded a new entrance precinct at the 24ha campus and an 8,000sq m Centre for Creative Design.
Holl's proposal places this building at the entrance, opening up seven new quadrangles of open green space. The design of the centre is inspired by the geology of the Giant's Causeway. Natural light enters the building via two vertical structures angled at 23 degrees, mirroring the earth's tilt. An auditorium within takes its cues from the shape of UCD's 1972 dodecahedral water tower.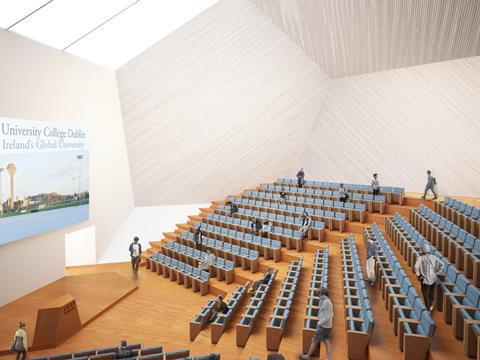 The campus is given a second spine, creating an H-plan organisation, lined with weather canopies that double as solar connectors. It will also contain cafés and social spaces for informal gathering.
Andrew Deeks, president of University College Dublin and chair of the jury, said: "Holl's vision is intriguing and striking – combining an iconic design for the Centre for Creative Design with a masterplan distinguished by a few considered, highly intelligent moves that open up the centre of the campus and use creative landscaping to intensify its natural beauty."
The competition was run by Malcolm Reading Associates and the jury included David Adjaye and Ann Beha, principal of Ann Beha Architects and a member of Harvard University design advisory panel.
Holl worked with Dublin practice Kavanagh Tuite Architects, US analysts Brightspot Strategy, structural engineers Arup, landscape architects and urban designers HarrisonStevens and climate engineers Transsolar.
Holl said: "We are very honoured to win. It's a very important and inspiring project for Steven Holl Architects and we look forward to working with UCD.
"Our masterplan and the new UCD Centre for Creative Design are not just iconic objects − they reflect on the history and quality of UCD's campus, responding to the particulars of the site to create place and space."