Only one Brit in top 7 - which includes Bulgarian brutalist structure
Grimsby's listed Victorian ice factory has made it on to a list of Europe's seven most endangered buildings.
It is the only British entry on the list of Europe's 7 Most Endangered Heritage Sites 2018, compiled by conservation body Europa Nostra.
Other buildings on this year's list include Bulgaria's brutalist Communist-era Buzludzha Monument; Europe's largest wooden building in Turkey; and the historic centre of Vienna which is considered to be under threat from a high-rise development by Brazilian architect Isay Weinfeld.
Unesco is threatening to strip the Austrian capital of its World Heritage status, in a case mirroring Liverpool's woes. Weinfeld has already reduced the height of his consented tower to 66.3m – though this is still well above the 43m limit imposed by Unesco on the whole city.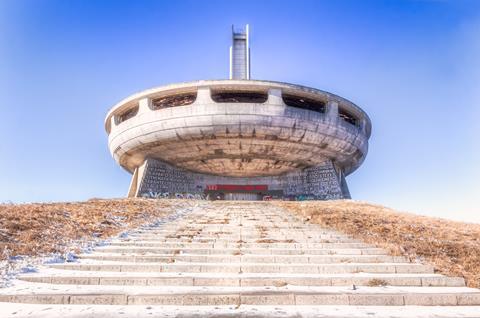 The singer Plácido Domingo, president of Europa Nostra, said: "This newest list of 7 Most Endangered comprises rare treasures of Europe's cultural heritage that are in danger of being lost.
"The local communities are deeply committed to preserving these important examples of our shared heritage but need broader European support. I therefore call on local, regional, national and European stakeholders, both public and private, to join forces to secure a viable future for these sites."
Grimsby's crumbling red-brick ice factory buildings, once separated by a railway, are a relic of Grimsby's early 20th-century heyday as the world's foremost fishing port with a fleet of 700 boats.
With no maintenance or repairs, since it closed in 1990, the roof is severely damaged allowing water into the interiors and exposing the original machinery – much of which is still in place.
It was nominated for the Europa Nostra list by Save Britain's Heritage which has been campaigning to save the complex and which last year successfully got the neighbouring Kasbah district designated a conservation area. But the ice factory is outside this area.
Henrietta Billings, director of Save, said: "This selection of the ice factory shows not only how important this magnificent building is in Grimsby – but it highlights its national and European significance too.
"The deterioration of the ice factory has been going on for too long – and we hope this high-level European expertise will help the owners and local groups find new uses for it – and reveal its potential as a catalyst for regeneration of this part of the docks."
The 7 Most Threatened programme was launched in 2013 by Europa Nostra with the European Investment Bank Institute (EIBI), inspired by a successful project run by the US National Trust for Historic Preservation.
Its aim is to serve as a catalyst for action and to promote "the power of example".
Over the coming months experts will visit the seven sites and meet with key stakeholders.
The multidisciplinary teams will provide technical advice, identify possible sources of funding and mobilise support for the buildings. An action plan for each will be formulated by the end of the year, said Europa Nostra.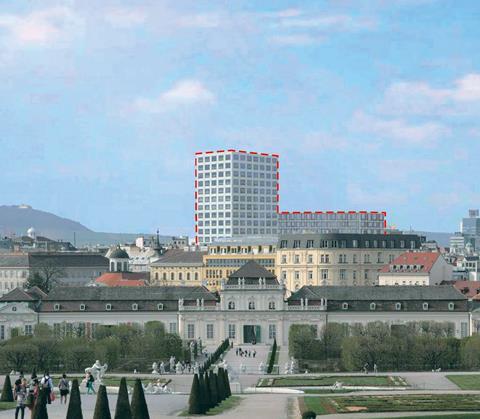 Europe's 7 Most Endangered
Post-Byzantine churches in Voskopoja and Vithkuqi, Albania
Historic centre of Vienna, Austria
Buzludzha Monument, Bulgaria
David Gareji Monasteries and Hermitage, Georgia
Constanta Casino, Romania
Prinkipo Greek Orphanage on Princes' Islands, Turkey
Grimsby Ice Factory, UK
Source: Europa Nostra