Single-ply roofing is a popular choice for large public-sector and commercial projects. This CPD, sponsored by IKO Polymeric, addresses the choice of membrane material and assuring a sustainable supply chain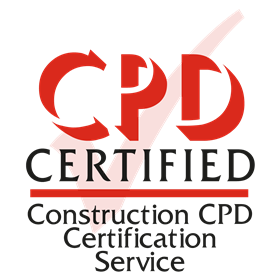 How to take this module
UBM's CPD distance-learning programme is open to anyone seeking to develop their knowledge and skills. Each module also offers members of professional institutions an opportunity to earn between 30 and 90 minutes of credits towards their annual CPD requirement.
This article is accredited by the CPD Certification Service. To earn CPD credits, read the article and then click the link below to complete your details and answer the questions. You will receive your results instantly, and if all the questions are correctly answered, you will be able to download your CPD certificate straight away.
CPD CREDITS: 60 MINUTES
DEADLINE: 27 OCTOBER 2017


INTRODUCTION
Single-ply roofing is increasingly specified for large public-sector and commercial projects due to its proven long-term performance, design flexibility and speed of installation. It is also a versatile material, though different types of single ply are suitable for different jobs, and on some occasions an alternative waterproofing system should be used. Single-ply roofing is also used for garages or home extensions. In domestic installations, good workmanship is particularly important – homeowners can be more critical of the appearance of a roof than a multinational client, who may be more concerned about waterproofing than aesthetics. Single-ply roofing can also be used for off-site and fast-track construction, either as the waterproofing element in composite panels (delivered to site and craned into place), or prefabricated made-to-measure roof coverings.
There are a number of considerations for specifiers seeking to maximise the environmental sustainability of single-ply roofing. These include designing the roof system to include features such as planting and photovoltaic systems, and ensuring thermal efficiency and maximum daylighting. It is also important to select products that are recyclable and durable, and to consider the sustainability of the manufacturer's operations. This CPD will focus on the choice of membrane material and the most important factors in a sustainable product supply chain.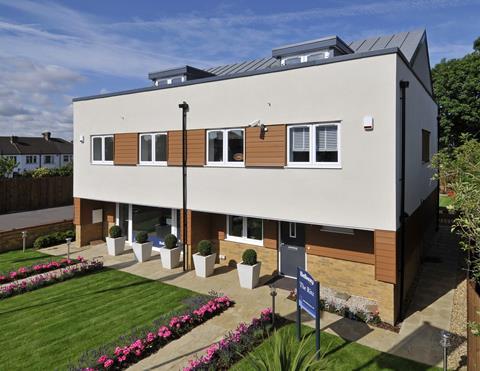 TYPES OF SINGLE-PLY MEMBRANE
PVC
Polyvinyl chloride (PVC) was launched in the UK during the 1980s and remains popular due to its flexibility, the ease with which seams can be joined and the wide range of accessories that are available. PVC membranes are lightweight, easy to use on details and joints, suitable for wave-form or curved roofs, and cost-effective. PVC's environmental impact has been lessened by improvements in material technology and production techniques. It is also partly recyclable.
The formulation of single-ply membranes can vary from one manufacturer to another, which affects the end result. Using cheaper or less plasticiser in PVC membrane, for example, makes it harder to work with and less durable.
The use of 1.5mm or thicker PVC membrane is normally a requirement on extended 20 and 25-year guarantees. The theory is that it should last longer as it has a larger volume of plasticiser and is more robust due to its additional thickness. This is a valid argument, but it should be noted that plasticisers are of differing qualities. If a 1.5mm membrane has a low-quality plasticiser, it will not necessarily last as long as a 1.2mm membrane using a high-quality plasticiser.
Typically the top layer of membrane will contain a larger amount of UV stabiliser and fire retardant compared to the bottom layer. The bottom is generally a different colour to the top layer for identification purposes: as a different formulation has been used, the membrane must not be installed upside-down.
A 1.5mm membrane may be more robust so that it does not completely puncture when damaged, but once the top layer is broken, the lower layers are exposed to UV. In time, this will break down the membrane if the damage is not repaired.
Some manufacturers have begun to produce membranes specifically for extended guarantees. For example, IKO Polymeric's Armourplan P membrane contains high-performance reinforcement to provide greater tensile strength, and equal quantities of UV stabiliser and fire retardant in the top and bottom layers of the membrane. This means the thickness need be no greater than 1.2mm, minimising the thickness build-up at cross-joints.
EPDM
Ethylene propylene diene monomer (EPDM) membranes are generally used in the UK for small projects, such as garage extensions. EPDM contains no chlorine or plasticisers, so is considered a more environmentally friendly product, and has up to a 40-year durability statement from the BBA. It is easy to form secure joints, which for some membrane types may be hot-air, glued or taped, but unlike PVC, it is not a popular choice for projects where aesthetics are important. This is mainly due to a limited colour choice – it is only available in black – and because standing-seam profiles cannot be used.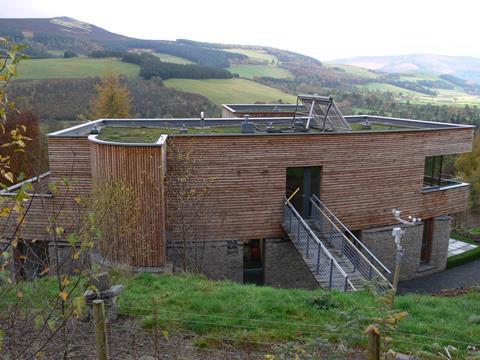 TPO
Thermoplastic polyolefin (TPO) – sometimes referred to as Flexible Polyolefin (FPO) - membranes have been in use since the early 1990s. They do not contain chlorine or plasticisers and are inherently flexible. However, TPO can be much stiffer than alternatives, so it can be difficult to install, especially for detailing. Generally TPO membranes are not specified for projects where aesthetics are important or where a standing seam is required. These membranes have a high level of movement (expansion and contraction) in hot and cold weather throughout the lifecycle of the product, which can affect their appearance. TPO membranes are joined by hot-air welding and can be machine welded at approximately 300˚C at a speed of 3 linear metres per minute. Solvent preparation of the laps is usually recommended to remove construction dust before welding seams.
TPE
Thermoplastic polyolefin elastomer (TPE) is a next-generation membrane that combines the benefits of PVC (flexibility, ease of welding, smooth, attractive finish) and those of TPO (free of plasticisers and chlorine). It is almost identical to PVC in its look and feel and can be used for projects where appearance is important, including complicated detailing. TPE membranes have a high polymer content of 60% (compared to 30% in TPO and PVC membranes), and so any puncture holes or weak points can be repaired using a hot-air welding gun without the need of an additional patch. Once weathered in, the repair is almost impossible to see. TPE membranes can be hot-air welded by machine at between 200-600˚C at a speed of up to 7 linear metres per minute. The installation is solvent-free, although a very occasional wash with hot soapy water may be needed to clean the membrane prior to welding onto on heavily soiled, older TPE roofs. IKO Polymeric developed the TPE formulation in 1990s and remains the only manufacturer in the world.
Table 1: Summary of key characteristics of different roofing membranes

PVC

EPDM

TPO

TPE

Bitumen compatibility

No

No

Yes

Yes

Colour range

Any RAL

Black only

Limited

Any RAL

Solvent preparation?

Yes

Yes

Yes

No

Contains chlorine/plasticisers?

Yes

No

No

No

UK manufacturer

Yes

No

No

Yes

Recycling opportunities

Yes

Yes (limited)

No

Yes

In use since

1960s

1960s

1980s

1990s

Typical BBA durability

30-40 years

40 years

30 years

30 years

Ease of installation

Simple

Detailing is complex, with many separate components required

Sensitive to site
conditions

Very simple

Automatic welding speed

1.8m per min

2.8m per min*

3.0m per min

7.0m per min
*TPE-coated EPDM
SPECIFYING SUSTAINABILITY
When it comes to the sustainability of the single-ply roof covering itself, there are a number of factors to evaluate. First, what is it made of and can it be recycled at the end of its life? Is there a requirement (planning or otherwise) for a BREEAM or other sustainability rating? Some flat-roofing products are A+ or A rated, such as IKO's Armourplan PVC membrane. Does the client have a preference for recycled content, or wish to source products that are only made in the UK? Products that are manufactured in the UK may have a lower embodied carbon because of the reduced transport emissions associated with their supply.
Other important factors include:
Does the manufacturer have ISO 14001 accreditation?
Does the manufacturer recycle waste materials during the production cycle and use minimal packaging?
For PVC membranes, what type of plasticisers are used? Cheaper plasticisers make the membrane less durable, and therefore less sustainable.
What is certified BBA durability of the product? For instance, IKO Polymeric's Armourplan PVC and Spectraplan TPE membranes both have a BBA durability period in excess of 30 years.
Is the manufacturer BES 6001 accredited?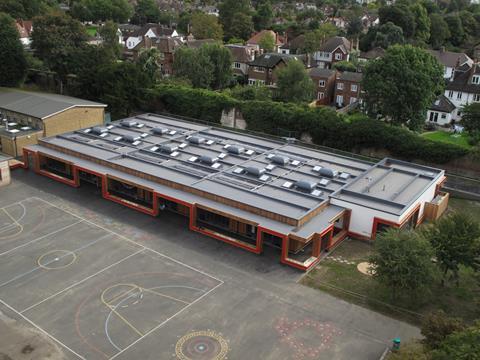 BES 6001
The construction industry is a major consumer of resources. To help organisations manage and reduce environmental impacts throughout the supply chain, BRE Global developed the BES 6001 standard for responsible sourcing and an associated independent third-party certification scheme. The scheme provides manufacturers with a means to independently assess and certify their products as being responsibly sourced. The scheme is recognised by the BREEAM family of certification schemes, where credits can be awarded for construction products independently certified through BES 6001.
BES 6001 certification is focused on the certification of individual products or product groups manufactured at one or more locations. A minimum 60% of the constituent materials (by both mass and volume) in the assessed product shall be traceable down the supply chain, through appropriate chain of custody evidence, to the organisations which:
extract and acquire raw materials
recover recycled materials
produce by-products or production residues
process commodity-traded chemicals.
In addition, the organisation must have a documented system for its purchasing process and the approval of all of suppliers that provide input materials for the product being assessed, which is designed to implement the BES 6001 criteria. The organisation must also maintain a list of all suppliers of constituent materials for the assessed product.
A BES 6001 certificate lasts for three years. However, at the end of each year there is an annual verification process to check that essential features of the original certification are being maintained. A certificate pass level cannot be changed during an annual verification.
Once certified, products are listed in the BRE Global online service Green Book Live, which enables specifiers to compare and select those products and materials with the best performance.
ISO 14001
The international standard provides guidance on considering multiple aspects of procurement, storage, distribution, product development and manufacturing to reduce their impact on the environment. It also forces organisations to evaluate how they manage emergency response, customer expectations, stakeholders and relationships with the local community. ISO 14001 demonstrates reduced waste and an increase in efficiency, improved levels of compliance to environmental legislation, improved product design and a more resilient supply chain and supplier relationships.
Obtaining ISO 14001 accreditation can also help organisations to earn BREEAM credits on projects. For example, under the BREEAM environmental rating scheme, one credit is available for Environmental management. This can be achieved where the principal contractor operates a compliant environmental management system (EMS) covering their main operations. ISO 14001 is a recognised third-party certification for such a system.
Another important factor in BREEAM assessments is the way that construction materials are transported and the associated impact on the environment. One credit is available for Transport of construction materials and waste. This is achieved by monitoring and recording data on transport movements and impacts resulting from the delivery of constructions materials to site and the removal of construction waste.
To earn this credit, specifiers should consider various aspects of suppliers' operations including how many stock locations they have – multiple locations can reduce unnecessary transportation – and whether they consolidate deliveries for separate products on the same vehicle.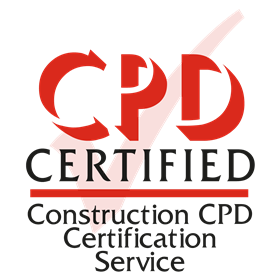 How to take this module
UBM's CPD distance-learning programme is open to anyone seeking to develop their knowledge and skills. Each module also offers members of professional institutions an opportunity to earn between 30 and 90 minutes of credits towards their annual CPD requirement.
This article is accredited by the CPD Certification Service. To earn CPD credits, read the article and then click the link below to complete your details and answer the questions. You will receive your results instantly, and if all the questions are correctly answered, you will be able to download your CPD certificate straight away.
CPD CREDITS: 60 MINUTES
DEADLINE: 27 OCTOBER 2017

Privacy policy
Information you supply to UBM Information Ltd may be used for publication and also to provide you with information about our products or services in the form of direct marketing by email, telephone, fax or post. Information may also be made available to third parties. UBM Information Ltd may send updates about Building CPD and other relevant UBM products and services. By providing your email address you consent to being contacted by email by UBM Information Ltd or other third parties. If at any time you no longer wish to receive anything from UBM Information Ltd or to have your data made available to third parties, contact the Data Protection Coordinator, UBM Information Ltd, FREEPOST LON 15637, Tonbridge, TN9 1BR, Freephone 0800 279 0357 or email ubmidpa@ubm.com. View our full privacy policy at www.building.co.uk/cpd