Building a dedicated design district in the middle of a huge residential scheme is a London first. Can it work asks Thomas Lane
Developer Knight Dragon's launch of a design district at its Greenwich Peninsula scheme in south-east London is an intriguing idea.
Sandwiched between swaths of anonymous-looking, high-rise residential blocks is a hectare of land that will include 16 low-rise buildings designed by small architectural practices. These include 6a, Mole, Adam Khan, Assemblage and David Kohn. There will also be a transparent market area by 2015 Serpentine Pavilion creator, Spanish practice SelgasCano.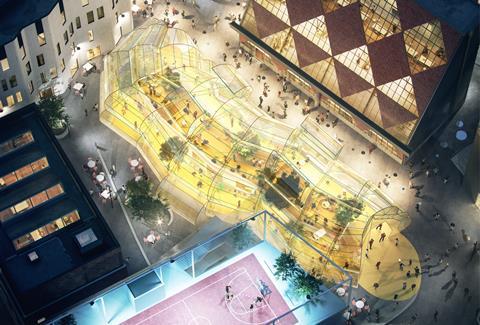 Said to be London's first purpose-built district for the creative industries, it is intended to provide affordable workspace for architects, artisans and photographers and will also feature restaurants, bars and exhibition space.
There is a certain irony in a developer choosing to make space for creative industries when the usual pattern is one of artists getting chucked out of industrial buildings converted into cheap studios by developers who want the land for luxury high-rise apartments.
To be fair to Knight Dragon no artists have been displaced in the construction of Greenwich Peninsula as the area had to be totally cleared when it was decontaminated in the 1990s.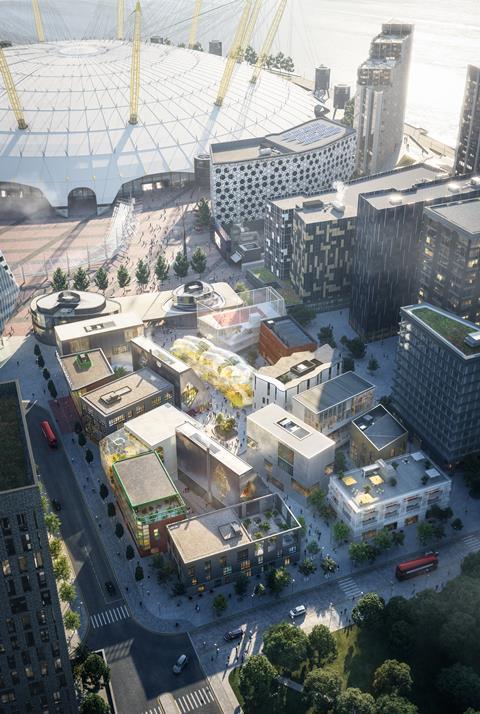 As Knight Dragon had no imperative to create a design district, save the need to fulfil the employment requirements stipulated by planning, why have they done it and can it work?
Being cynical, providing space for creatives should imbue the area with a trendy, happening vibe and help to negate the sterile nature of the residential areas, making these more appealing to potential buyers.
Leaving that aside, the job has been done well. Assemblage has acted as the lead designer and pulled together some decent small practices to come up with a carefully choreographed blend of buildings and an appealing layering of studios, offices and workshops combined with social and exhibition spaces. Knight Dragon say rents will average £25 per square foot with workshop space starting at £10 per square foot. That figure of £25 could be low enough to tempt some architects to relocate from increasingly unaffordable Clerkenwell and £10 is well within artist start-up territory.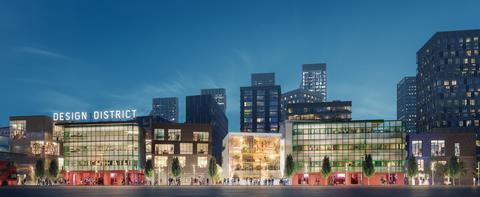 There is a somewhat contrived whiff about grafting such a distinctive scheme for creatives onto a blatantly commercial, dense high-rise residential development, the other side of the coin from the showy Calatrava-designed winter garden that will be built over the Tube station.
But it's good to see decent, affordable space being provided for creative industries, something that should be adopted more widely.