"Intriguing" design pips Adjaye, Richard Murphy, Allies & Morrison and others
David Chipperfield Architects has been picked to design a new Edinburgh arts complex with a 1,000 seat auditorium at its heart.
The practice beat Adjaye Associates, Allies & Morrison, Richard Murphy Architects, Swiss practice Barozzi Veiga and Canadian firm KPMB Architects - to the £45m project, which will be built behind the city's category A-listed Dundas House, the registered office of Royal Bank of Scotland.
In addition to the large performance space, the brief from client the International Music and Performing Arts Charitable Trust (IMPACT) includes a studio providing rehearsal, recital and recording space.
The venue will be the new home for the Scottish Chamber Orchestra, but envisages targeting all kinds of musical performance from jazz to folk to choirs, as well as dance.
IMPACT Scotland chair Ewan Brown said the competition's jury had found the Chipperfield proposals for the venue's interior "intriguing, well-expressed and demonstrated a desire to create spaces that would welcome visitors and performers alike".
"The team showed sensitivity to the design challenges that would be faced in creating a venue with exceptional, world-class acoustics," he added.
Chipperfield said the practice was "thrilled" to have triumphed in the competition.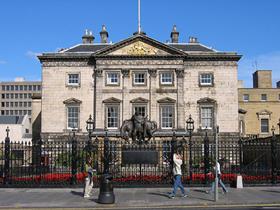 "Edinburgh is a wonderful city and we are very much looking forward to working with IMPACT Scotland, the SCO and all those involved to develop a new concert venue for this extraordinary site," he said.
The venue will be built on the site of an office block immediately behind Dundas House, in St Andrew Square.
IMPACT Scotland said landowner the Royal Bank of Scotland was granting it a 120-year lease on the site.
David Chipperfield Architects' project team includes ARUP, Whitby Mohajer Engineers, Gross Max Landscape Architects and Theatre Projects.
IMPACT Scotland said it expected to appoint a project manager/cost consultant shortly.
The design competition was organised by Colander Associates and attracted 69 expressions of interest that were whittled down to a shortlist of six.