Curators to leave building empty and shroud it in scaffolding
Caruso St John, curators of this year's British Pavilion at the Venice Biennale, will leave it empty, wrap it in scaffolding and build a large platform on the roof where everyone will be welcome to enjoy the view over the lagoon.
Tea will be served in china cups at 4pm every day during the six-month festival on the 23sq m "elevated piazza".
The top of the pavilion's roof will stick up through the centre of the platform like a tiny island, the name of the project which the Stirling Prize winners said could be a comment on Brexit, among other things.
"There will be many ways to interpret the experience of visiting the 2018 British Pavilion. An island can be a place of both refuge and exile," said Adam Caruso, Peter St John and their collaborator, artist Marcus Taylor.
"The state of the building, which will be completely covered with scaffolding to support the new platform above, suggests many themes; including abandonment, reconstruction, sanctuary, Brexit, isolation, colonialism and climate change."
Events and performances will be held on the roof terrace and inside, including a staging of Shakespeare's Tempest.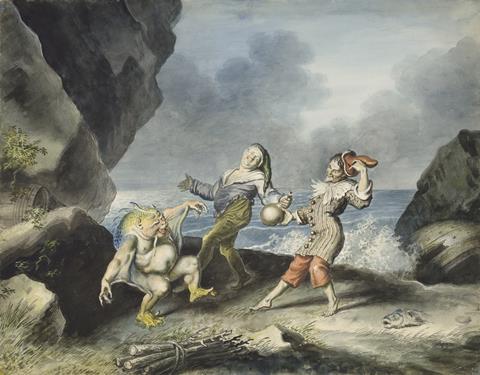 Other nations with nearby pavilions would also be welcome to use the two spaces, said the curators – although they said this still had to be approved by the biennale organisers.
The terrace, which will be accessed by external stair and construction lift, will be 11m above the ground. The idea was a response to the "freespace" theme of the overall biennale which was set by curators Yvonne Farrell and Shelley McNamara, founders of Irish practice Grafton.
Sarah Mann, director of architecture, design and fashion at the British Council and the commissioner of the pavilion, said: "Island will offer a thought-provoking experience within the biennale, continuing the British Pavilion's role as a platform for debate, for exchanging ideas and for visionary thinking.
"This is the first time we have a joint commission between art and architecture at the British Pavilion. Rather than presenting an exhibition, we want to offer an unmediated experience through a new piece of architecture, which offers a generous space to reflect and to come together."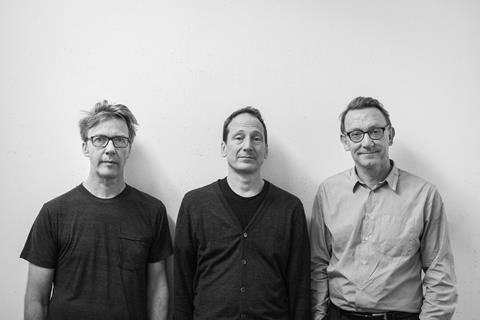 Postscript
The British Council presents Island at the British Pavilion at the 16th International Architecture Exhibition – La Biennale di Venezia, from May 26 to November 25.