BD looks ahead to some of the key projects around the world due for completion in 2012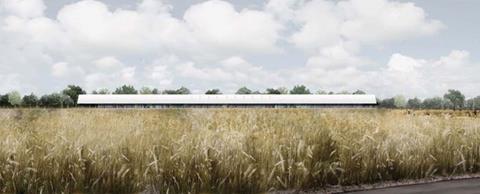 Architect: Herzog & de Meuron
Location: Water Mill, New York
Start of construction: 2010
Expected date of completion: Autumn 2012
Herzog & de Meuron's new Long Island home for the Parrish Art Museum will triple the venue's gallery space. The project, which is due to complete next autumn, will provide a home for the museum's collections of 19th, 20th and 21st century American art.
The design was inspired by the architects' visits to artists' studios in the east end of Long Island. Sited to take advantage of natural north light, the museum is an extruded horizontal form comprising two parallel wings joined by a central circulation spine. The concrete walls are deeply recessed under a white, corrugated metal roof. Windows out will allow views across the surrounding meadow landscape.
Visitors will enter via a large entry terrace and proceed via the reception to the gallery spaces on the east or to the restrooms, classroom, and multi-purpose space on the west. Gallery spaces are based on a 1,000sq m module. The increased space will enable the museum to display work from its collection as well as temporary exhibitions at the same time. The most easterly section of the museum will house arts storage, shipping and receiving facilities.