Uncertainty over university staffing and funding will impact on capital spending, conference warned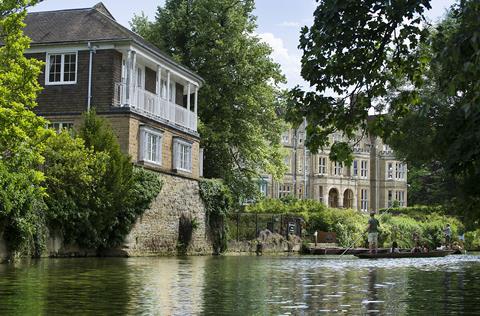 Architects and contractors should expect a slowdown in the pipeline of higher education projects as a result of the UK's decision to leave the European Union, the industry has been warned.
Jonathan Stewart, a director at property and construction consultancy Gleeds, said the fallout from last year's referendum had thrown up questions that were bound to affect capital investment decisions across the university sector.
Speaking at the Building Live conference, organised by BD's sister title Building, in a session on the future of education projects, Stewart pointed to recent higher-education capital investment of £3bn-4bn a year and said: "I'm not sure that level is going to continue."
He said that while universities had a "very different" capital-funding model to hugely under-pressure school budgets, they were not immune to Brexit-related wobbles.
"There is a reliance on staff from overseas, particularly the European Union, and my belief is that those numbers will reduce," he said.
"There are questions around how collaboration is going to be affected, and of European Development Bank funding."
According to the most recent figures from the Higher Education Funding Council for England, the university sector was responsible for capital investment worth £3.8bn in 2015-16, which was a 14% increase on the previous year and the third year in a row that annual spending was above £3bn.
Stewart said that while some UK universities would be immune from Brexit-related funding wobbles, the higher-education sector was "globally competitive" and others would not escape unscathed.
His remarks come as the RIBA's latest Future Trends survey showed that weakening business confidence was already hitting commercial clients.