Carey Jones Chapman Tolcher dials up a planning win for Colindale Telephone Exchange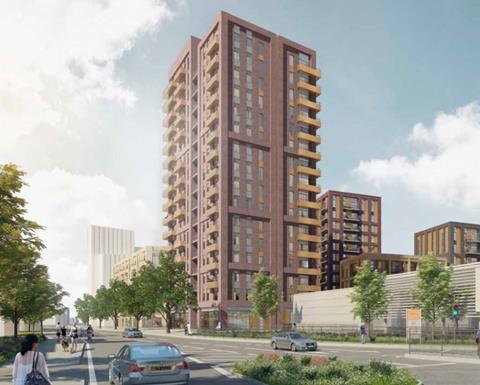 Proposals to redevelop a 2.15ha telephone exchange site in north London with a 505-home scheme designed by Carey Jones Chapman Tolcher have been approved by Barnet council.
The development, drawn up for Telereal Trillium, will replace the 1960s Colindale Telephone Exchange with a 16-block scheme of up to 17 storeys in height. It also features around 750 sq m of commercial space.
The application is split into three phases, with only the first phase gaining detailed consent. The overall scheme would deliver 35% affordable housing, as measured by habitable room.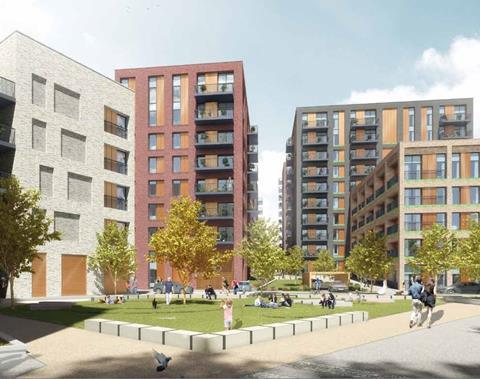 Recommending the plans for approval at Barnet's most recent planning committee, officers said the principle of a tall building in the scheme was acceptable and that Carey Jones Chapman Tolcher's scheme was "of a high design quality and would integrate well with its surrounding context".
Officers noted that the existing 12-storey telephone exchange towers last year won so-called "prior approval" for conversion into 220 homes under the government's office-to-resi planning rules relaxation.
Barnet's decision is subject to final sign-off from London Mayor Sadiq Khan because of the size of the scheme.