RIBA president Ben Derbyshire applauds housing measures but urges chancellor to 'get on with it'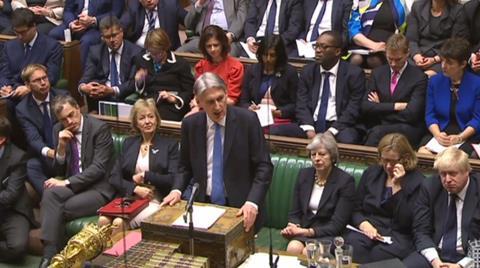 Chancellor Philip Hammond's Autumn Budget has committed the government to delivering new-homes figures not seen since the 1970s, but offered only a moderate funding uplift.
Potentially the biggest area of interest to the architecture and development sector was mooted further planning reforms – including an "urgent" review into the landbanking phenomenon to be conducted by MP Oliver Letwin.
Hammond was keen to flag funding worth "over £44bn" aimed at ramping up housing delivery to 300,000 a year by the mid-2020s, but conceded that the figure represented £15.3bn of new funding, with "confirmations" of a £2bn increase in the Affordable Housing Fund announced by prime minister Theresa May at the Conservative Party conference, and a £10bn expansion of the Help to Buy Equity Loan fund announced last month.
Other measures include allowing local authorities to borrow an additional £1bn to deliver new council housing as part of a new pilot. However RIBA president Ben Derbyshire criticised the lack of immediacy in the timescale for the measure.
The chancellor's housing centrepiece announcement was a stamp duty exemption for first-time buyers on properties priced at up to £300,000 – equivalent to a tax break of up to £5,000, but unlikely to drive new development.
Of greater interest to architects and developers will be the pre-announcement of consultations on planning changes aimed at increasing housing delivery, due to be confirmed by communities secretary Sajid Javid.
They include the stipulation of minimum housing densities for city-centre developments and those near transport hubs, and new measures to streamline the redevelopment of commercial sites for new housing, under permitted-development rights.
Local planning authorities could also see their ability to allocate particular sites for housing curtailed when there is "no prospect of a planning application being made".
Additionally, Hammond gave government backing to delivering a million additional homes in the Oxford-Milton Keynes-Cambridge corridor. The growth target was the subject of a National Infrastructure Commission ideas competition, a winner for which is due to be announced imminently.
He also confirmed that the governnment would pursue the delivery of five new "garden towns" in the south east through the creation of development corporations.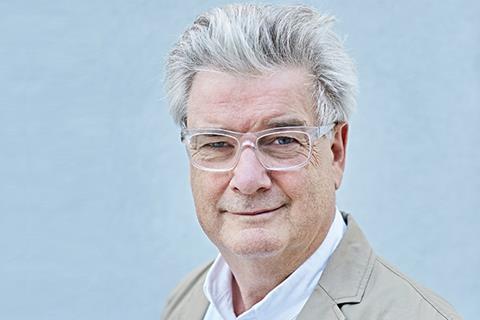 Ben Derbyshire said he was "pleased and relieved" that the chancellor had recognised the need for more radical action to address the housing crisis, and welcomed the raising of the borrowing cap for council-driven housing delivery.
"The RIBA has been calling for the housing borrowing cap to be lifted and for recognition of the importance of investment in infrastructure in addressing the housing crisis for many years," he said.
"I'm pleased that the government has listened to the RIBA and other voices."
But he cautioned: "It will be years before many of these initiatives lead to new homes being built so we urge the chancellor to reconsider some of the restrictions – particularly the delay in lifting affordable housing borrowing caps for councils until 2019-20."
Elsewhere in the budget, Hammond's announcements included a £1.1bn fund to unlock strategic sites, a £630m "small sites" fund to help the delivery of 40,000 homes, and £400m in funding for estate regeneration.
One potentially troubling move for developers building schemes heavily dependent on foreign investors – and their architects – are changes to tax rules, which will make non-UK investors liable for capital gains tax from 2019.
The British Property Federation said it was "deeply concerned" the measure would "jeopardise much-needed investment".