The architect is to convert an electricity sub-station in London into apartments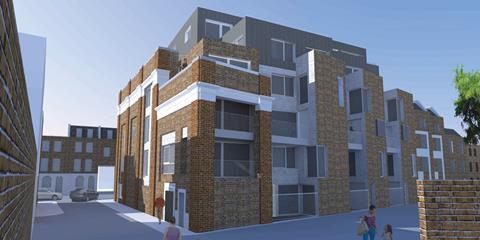 An addition to the rear of the building will introduce single-aspect accommodation looking onto Stanmore Place, allowing light into a previously windowless facade.
London-based Studio 54 Architecture has submitted a planning application for the conversion of the old electricity sub-station on Arlington Road in Camden, London.
The site was sold in an open tender by Camden Council to A2 Dominion with the profits being used to help fund Camden's Community Investment Programme. Camden Council recommended the idea of a change of use to residential.
Studio 54 said: "We had a series of pre-application meetings with the planning and conservation officers regarding the options for a sensitive development. We established a common ground in recognising the important architectural qualities of the existing building."
The existing building has a deep plan and occupies the entire site. Studio 54 is proposing to retain the front and side facades, but to lower two of the principal window openings onto Arlington Road.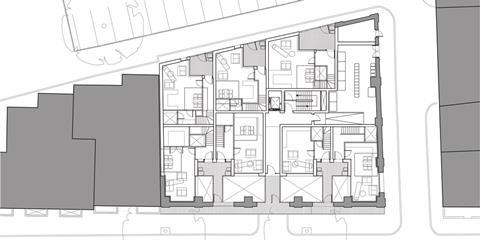 The new apartments are set back from the street behind the retained front facade, creating a buffer zone for entrance and amenity spaces. At the back of the building, looking onto Stanmore Place, an addition accommodating single-aspect residential units is to be introduced.
Previously, the rear facade was mainly windowless but it is hoped the new facade will allow daylight into the middle of the site. The new scheme will feature both affordable accommodation and units for sale. The affordable accommodation will be in larger units with access to the street, while the units for sale will be on the upper floors.