Arb finds designer guilty of incompetence and unacceptable professional conduct
A Scottish architect has been erased from the Arb register after being found guilty of unacceptable professional conduct and serious professional incompetence.
It is the second time Neil Rothnie has been found guilty of poor professional conduct by the Arb.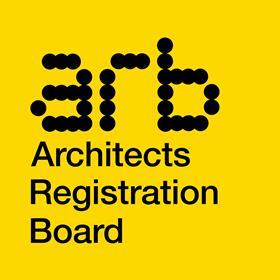 This time the Arb's professional conduct committee (PCC) ruled that a house he designed suffered serious damage because of persistent rain water ingress caused by his bodged design of a gable.
The purchaser of the house gave evidence that the leak had caused her a great deal of stress, that she had to endure difficult living conditions, that it would cost in the region of £30-50,000 to repair permanently and that her house was, in its present state, unsaleable.
Rothnie, of Aberdeen-based Neil Rothnie Architects and previously Grampian Design Architects, was also accused of failing to respond – after some initial engagement – to a large number of texts, Whatsapp messages, emails, phone calls and even visits to his office by the purchaser.
She was not his client but bought the house less than 18 months after its completion in 2014.
Rothnie denied all the allegations and claimed he did not consider her to be making a complaint and so did not think he had to respond.
But the PCC ruled: "Having initially engaged with the complainant to resolve the water leaking issues, it was incumbent on him to address the concerns raised by the complainant. The committee notes that it was he who designed the property and that he had signed the professional consultant's certificate certifying the general level of construction, understanding that it would be relied upon by the complainant."
The PCC also found the complainant to be a more credible witness. It said Rothnie gave a number of different, inconsistent explanations regarding the design of the gable wall.
"Those explanations lacked credibility," it ruled. "The committee found that the defects in the property did result from the architect's design and that this failing was serious as it undermined the integrity of the property. It was serious professional incompetence."
In considering what sanction to impose the PCC took into account that Rothnie had previously been found guilty of unacceptable professional conduct for failing to deal appropriately with a complaint about his work.
It said: "This aggravated his conduct in relation to this matter. It considered that he had demonstrated little insight into the failure of his design and had not taken steps to address his previous failings.
"It lacked confidence that these failings would not be repeated, and so erasure from the register of architects was required as an essential safeguard to public protection and the reputation of the profession."
An objection by Rothnie to the latest case being heard by two of the same panel members who heard his previous case in 2014 was overturned.