Grayson Perry will help select the residents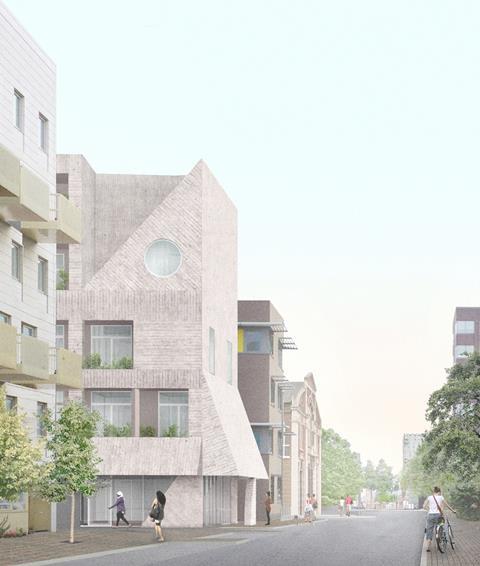 Apparata has won planning for a £3.5m "affordable" housing scheme that is intended for artists who will be selected by Grayson Perry.
The project, provisionally titled A House for Artists after the potter's collaboration with FAT on the House for Essex, has been approved by Barking & Dagenham council.
The project, in Barking, will include a community arts centre, studio work spaces and 12 "affordable rent" flats for artists.
It is the first residential development proposed by arts agency Create London which wants to strengthen local arts facilities and embed long-term opportunities for arts engagement and education in the community. They are working with BeFirst, the council's regeneration company.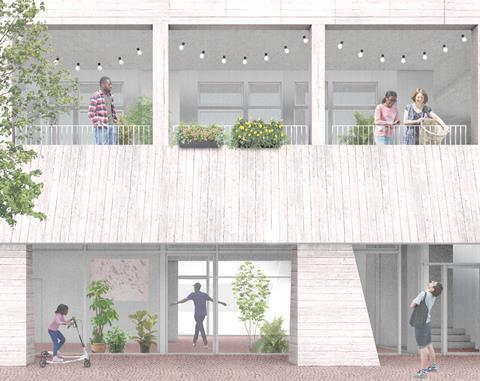 The flats will be rented on a long-term basis to artists who – in return for paying 65% of local market rents – will be expected to contribute to forming the arts space programme, providing year-round arts and education activities with and for local people.
Astrid Smitham, a director of Apparata, said: "Our approach follows on from the way in which artists and designers have long lived and worked in the city, reusing light industrial units to create adaptable homes.
"These strategies are increasingly relevant today, not only for artists, but more broadly: homes which are highly supportive of adaptation, as well as embedding a sense of home as part of a community, rather than as a purely private domain."
Four modules of three flats are clustered around shared common areas, with individual entrances and exits to each unit.
Eliminating corridors, minimising circulation space, and allowing spaces to become available in their raw finishes, the scheme will provide adaptable and customisable living spaces.
To maintain low costs, apartments will be based around simple, industrial-like layouts where stud walls can easily be added and taken away as life requirements change.