Peter Rees was unimpressed by architects this week, while RIBA's honorary treasurer felt the same about non-architects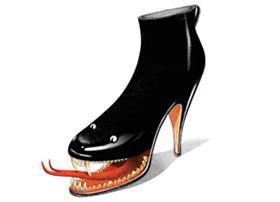 Dystopian future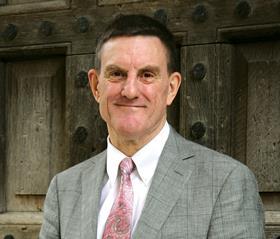 Architects were out in force last week for a breakfast presentation at the Developing City exhibition, in which Arup, Gensler and Woods Bagot presented their futuristic visions for the City in 2050.
Swooping canopies and algae-covered facades were the order of the day, but their speculative utopias failed to impress City of London chief planner Peter Rees. "In the 1980s I used to say you should never trust a developer with money or a banker with property," he remarked. "After seeing these presentations I would add that you should never trust an architect with places."
Permission to speak
The RIBA's honorary treasurer Owen O'Carroll caused a stir at last week's RIBA council meeting when he suggested "only architects" be allowed to speak on behalf of the institute.
Boots understands this was a response to chief executive Harry Rich's penchant for the media spotlight, which recently saw him discuss storage space on Radio 4's Today programme.
Fortunately for Rich, it was pointed out that because the idea was not properly forwarded or seconded it would have to wait for another day.
Suppertime blues
And in more RIBA news, its long-standing supper club is to be reinstated. The bi-annual event, which sees current and past councillors socialise with guests in the presence of the RIBA's collection of silver, will take place in the Florence Hall. Owen Luder, a staunch supporter, celebrated the return of "this great social occasion".
Called to account
Boots knows a poisoned chalice when she sees one. RMJM's Hong Kong office is advertising for an accounts assistant.
The ad requires someone who can provide "professional financial support enabling the organisation to achieve its goals".
Strangely it makes no mention of the fact that Hong Kong staff are currently taking the firm to tribunal to recoup £100,000 in alleged unpaid wages.
Ray of hope
To guarantee sunshine on your wedding day, Boots' top tip is to book it for noon on June 21 in Bryan Avery's Rada building. The sun has come out on cue every year since its 2000 opening.
This year, as the rain lashed down, Avery and guests nursed their Pimms in subdued mood. But just before midday the clouds parted and a ray of sun canyoned down a five-storey cleft and landed on Epstein's bust of George Bernard Shaw to cheers of jubilation.