Over a drink with a gathering of other architects, the conversation turns to bad debts. We all have experience of this; indeed one of the party tells us that their business has been brought down almost to the point of bankruptcy.
My mind turns to the career of Francis Greenway, one of my heroes. Born in 1777, he was a moderately successful architect-builder in Bristol where he designed the Clifton Assembly Rooms. In 1809 at the age of 32 he ran into financial trouble and forged a document, for which he was convicted and sentenced to death. He spent some time in George Dance's Newgate Gaol; here his sentence was changed to one of transportation, and he was deported to Sydney.
It is said that he managed to smuggle a copy of William Chambers' treatise with him on the boat — or at any rate that Chambers' architectural influence was fresh in his mind.
While in prison, Greenway somehow made his presence known to the first governor of Sydney, Lachlan Macquarie. Governor Macquarie had ambitious plans for the building of the new colony, and he needed an architect. And so was formed a link between convict and captor, surely one of the most unusual patronages in history.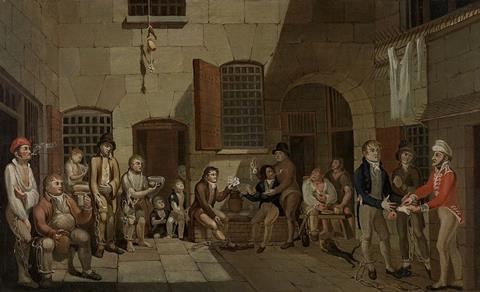 Over the next few years, under Macquarie's watch, Greenaway designed around 50 buildings in and around Sydney. Constrained by the limitations of expense and a shortage of skilled labour, Greenway's architectural language became much more austere than his early work in Bristol.
Around the time that John Soane was experimenting with an abstract classicism at the Dulwich Picture Gallery, Greenway was doing something very similar with government offices, churches and houses. And yet the two architects, at opposite ends of the earth, could not have known about each other's work.
Greenway matured as a designer and he produced several great buildings — St Matthew's Church in the Sydney suburb of Windsor is perhaps the best of all — but his financial naivety remained.
After several years as Macquarie's architect he was granted his freedom, but then fell out with Macquarie's successor over fees and ended his days virtually penniless, buried in an unmarked grave. It was a tragic end to the life of a great architect who deserves to be better known.