By Sue Riddlestone OBE, CEO & co-founder, Bioregional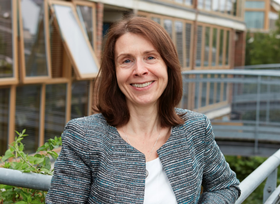 ecobuild is back and is set to once again bring together the leading thinkers and figures from across the built environment. This year, alongside the usual seminars and demonstrations, a silver thread running through the event will be the question of how we can collectively help to deliver the UN Sustainable Development Goals (SDGs). As a member of the ecobuild Steering Group I'm excited that Bioregional will be helping to enable this conversation.
The SDGs are a collection of 17 interrelated global goals set out by the United Nations, agreed in September 2015 by over 190 nations with the aim to end poverty, protect the planet and ensure prosperity for all.
Our industry has big part to play in contributing to achieving these goals – after all, carbon emissions from buildings account for around a third of our planet's carbon emissions. But it also clearly has a role to play in promoting good health and wellbeing (Goal 3), sustainable cities and communities (Goal 11) and many other goals.
How we plan and construct homes, offices and other developments in towns and cities are all factors which can help reduce carbon emissions and create truly sustainable communities for future generations to enjoy.
At ecobuild we will aim to draw solutions as to how our industry can work efficiently to deliver on each of the 17 goals. This bottom-up approach is in the spirit of how the Goals were created in the first place. All discussions from the event will be concluded in a document as a legacy takeaway.
To kick-start the discussions, Paula Caballero, a powerful figure who proposed the SDGs back in 2011 will be the keynote speaker at the opening session of the conference. Now climate lead at the World Resources Institute, Paula will help to shape discussions throughout the event.
At Bioregional we are passionate about the SDGs. We worked with Paula to champion the Goals at the UN back in 2011 and through the UN processes, and also co-founded UK Stakeholders for Sustainable Development. This is an organisation you can join to help deliver the goals in the UK.
We will also be helping demystify the SDGs throughout ecobuild 2018 with a dedicated stand, activities and events. We're looking forward to talking to others across the industry about how we can collectively build a better future for the planet.
So that's 17 big reasons to go to ecobuild in 2018!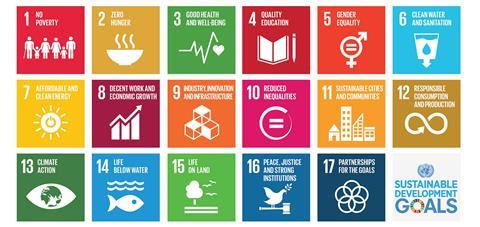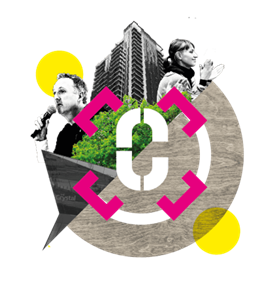 Day by day conference programme – an overview:
Day one will address the UN Sustainable Development Goals, New Urban Agenda and Paris Agreement with speakers including Paula Caballero and John Elkington of Volans. The day will also feature discussions on London's air pollution, led by Peter Murray, Chairman of New London Architecture; the possibilities of achieving zero carbon, chaired by Victoria Kate Burrows, Project Manager, Advancing Net Zero, World Green Building Council; and the opportunities of tech for the built environment.
On day two, Jane Duncan, Immediate Past President RIBA and Chair of the RIBA Fire Safety Advisory Group, will chair a session on construction quality post-Grenfell. Other discussions include the economics of housing; construction leadership with ideas from young professionals and chaired by Oliver Wainwright; behaviour change with Tony Juniper and Lord Deben and and whether it's possible to make London carbon neutral by 2050.
On day three, Julie Hirigoyen, Chief Executive of UK Green Building Council, will chair a discussion evaluating the sustainability efforts of the UK built environment industry; Rowan Moore will chair a discussion on professionals ethics and, wrapping up the final day, Sue Riddlestone OBE, will chair a discussion on how the UK can make its commitment to sustainable construction and deliver the UN SDGs at home.
"The 2018 ecobuild Conference will provide a comprehensive range of debates about all the main social environmental and economic design issues, so I strongly advise you to come and start preparing for the day after tomorrow. It will be a tough call to work out which day to come unless you can attend them all as I hope to."

Robin Nicholson, Member, Cullinan Studio

"ecobuild is a great opportunity for Architects to update their knowledge, contribute to discussions, and network with leading suppliers, clients and fellow professionals. It combines CPD from seminars and conference sessions with opportunities to see the latest products and projects showcased as case studies - and is a good place to arrange to meet industry colleagues for a catch-up. The 'green agenda' is necessarily challenged by priority concerns over occupant health and wellbeing, build quality and performance in use - and this is the event which captures the core issues and supports the holistic and collaborative approach needed to reconcile them and deliver a better built environment, fit for the future."

Lynne Sullivan, LSA Studio