Will bio-plastic change the face of design?
Lighting company unveils first commercial product made of sugar waste
To celebrate its 50th anniversary FLOS has unveiled a fully bio-degradable remake of its classic Miss Sissi lamp-design.
Made from a 'revolutionary' new bio-plastic, FLOS claims to have created the world's first design object to be made from the waste of sugar beet and cane. The material, manufactured by Bio-on using polyhydroxyalkanoate (PHAs), is fully biodegradable in soil and water.
The design-industry standard material is a slightly more cumbersome (although still recyclable) injection-moulded polycarbonate, which was used for over twenty years in the original Miss Sissi design. In comparison the Bio-on product, known as MINERV-PHA, 'dissolves in ten days, when in normal river or sea water, and it leaves no residues', meaning it has no impact on the food cycle.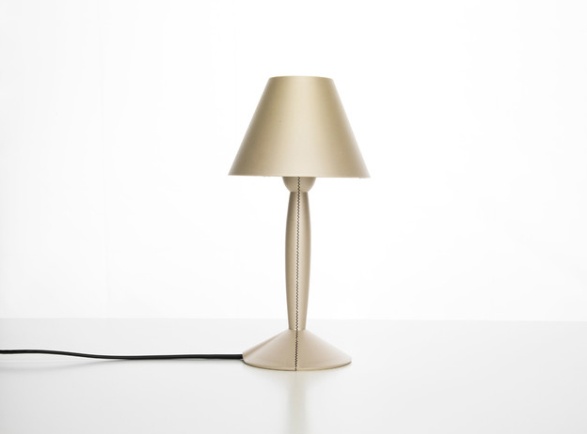 Bio-on managing director Marco Astorri says: "The technology is available at a global level and, with the range of biopolymers developed by Bio-on, it is now possible to create a vast range of objects in all of the sectors currently using plastic".
A plastic, created from a waste product and fully bio-degradable, should have the potential to revolutionise the design world. FLOS are committed to testing the material on various other designs and projects. Piero Gandini, Chairman and managing Director of FLOS, said the "Bio-on