What architects need to know about Building Regs changes
Regulatory changes will be phased in with the introduction of the Green Deal in October
Source: Angela Salt
Thought you were up to speed on the planning system and the Building Regulations? Think again. The recent radical overhaul of the planning system and the significant proposed amendments to Building Regulations mean that architects would do well to make time for a spot of revision this summer.
Although unlikely to find its way into many holiday suitcases, the new National Planning Policy Framework, with its emphasis on local rather than national guidance, is an important document, not so much for what it says as for what it leaves out. Crucially, the slimline guidance is intended to be used alongside local and neighbourhood plans — if and when, that is, these are drawn up.
And as if this wasn't enough, the proposed Building Regulations amendments — in particular the issue of consequential improvements to energy-efficiency — will bring significant changes for architects working in the residential sector, who should make sure they're well primed.
Consultation has closed on the 2012 changes to the Building Regulations in England — and, although not yet finalised, the amended regulations are intended to be introduced, along with the Green Deal, as early as this autumn.
Below we summarise the implications for architects of the changes, which primarily raise energy performance standards to help pave the way for the introduction of the Green Deal, and for zero-carbon homes from 2016.
Proposals for Part L — existing buildings and consequential improvement
Proposals for this aspect of the regulations apply to improvements that extend or increase habitable space in domestic and non-domestic buildings below 1,000sq m, or replace multiple windows or boilers.
In such cases, energy efficiency improvements, worth 10% of the value of the principal works, must also be carried out. The proposal will be phased in from October, along with the introduction of the Green Deal improvement scheme, which should allow householders to carry out the required improvements with no upfront costs.
Although the RIBA supports this as a "big step forward" towards faster carbon reduction in existing homes, it stresses that the Green Deal must be made attractive for householders undertaking such work.
There are concerns about the effect of consequential energy-efficiency improvements on older buildings, since sealing and highly insulating such properties can cause condensation and subsequent damage.
RIBA director of practice Adrian Dobson says that regulations should make reference to "clear appropriate guidance" on the application of Part L to buildings that are listed, in conservation areas, or are pre-1912 buildings without cavity walls.
Part L and new buildings
The proposals suggest a 20% aggregate improvement in CO2 performance standards for non-domestic buildings, and envisage that this will require integrating renewable energy-generation technologies into the building, as well as improving the fabric.
For new homes, the proposal is for the "FEES [Fabric Energy Efficient Standard] plus efficient services" CO2 target for new homes to start in October 2013 — with energy targets of either 39/46kWh/m2/year or 43/52 kWh/m2/year — a performance that is expected to be attainable through improvements to the building fabric alone.
Part P and electrical safety
Amendments to Part P (introduced in 2005) include allowing third-party qualified persons to inspect and test electrical installations in lower risk areas that have been installed by unregistered personnel. This suggestion, designed to reduce costs, is welcomed by the RIBA.
Consolidation of Parts K, M and N
The intention is to eliminate the present overlap between access, staircase and guarding regulations by amalgamating them into a new Approved Document K (Protection from falling, collision and impact and glazing safety). While not changing the actual regulations, this is intended to improve clarity, which reinforces the principle of reducing regulation burden.
Completion and enforcement
Under the proposals, local authorities will be required to issue a completion certificate for all compliant building work. The time limit for prosecution may rise from two to three years and greater penalties are being considered. The limit for issuing a notice to rectify work may be raised from one to three years.
Appointed persons
The new Building Regs suggest introducing voluntary use of an "appointed person" to advise on building regulation compliance on construction sites for large projects. But the RIBA is doubtful how effective such a role might be, which is designed to reduce the level of input of building control.
CE marking
Also addressed is preparation for the advent next year of the Construction Product Regulations, which will make CE markings mandatory for all construction products.
However, the RIBA's building regulations adviser Peter Caplehorn suggests that architects may still need to check that the product is suitable for the particular application they have in mind by interrogating the technical standards behind the test results.
Implementation timetable
The intention is that regulatory changes relating to energy efficiency in domestic extensions will be phased in to co-ordinate with the introduction of the Green Deal, which is expected to be in place in October. Other proposals will come into force during 2013.
Upgrading homes is a fine balance under new regs
Peter Caplehorn says architects need to push green efficiency ideas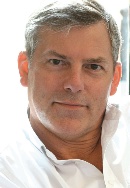 Consequential improvements have been around as part of the Building Regulations for some time. This consultation proposes their use in a range of measures that would add momentum to the upgrade of the 20 million homes that need improving.
In many cases, there is not one simple fix, although attention to thermal infiltration and heating systems is common. The government is launching the Green Deal which, it is hoped, will address this for a great many homes.
This is an incredibly difficult balance. On the one hand, no-one who owns a building wants to spend more than necessary on items they hadn't considered part of their build.
On the other, to give society any chance of achieving the carbon reductions needed, further and more comprehensive upgrading must happen. Requiring further targeted works (consequential improvements) to be undertaken as a percentage of the total cost is one way to achieve this. So far though, these have had bad press.
The measures for commercial buildings are complex and many designers find them difficult to explain to clients. For domestic projects, homeowners are not yet familiar with the idea.
Nor, in hard-pressed times, is there much enthusiasm to add to the bill because of a regulatory requirement. But the media describing this as a tax is a gross distortion and highly unhelpful.
The fact is that, unpalatable or not, we need to get serious. Despite considerable effort, carbon reductions so far have been modest and energy supply increasingly uncertain. Consequently, costs are rising.
Carbon reductions are part of the battle to stop the effects of climate change growing worse and consequential improvements form a necessary and important part of the changes in thinking and behaviours needed.
Peter Caplehorn is technical director at Scott Brownrigg and adviser to the RIBA on Building Regulations
Postscript:
Illustration by Angela Salt