Planning laws give architects more flexibility
The NPPF heralds a radical change to the planning system and has placed new emphasis on local and neighbourhood plans. Here are the aspects that will affect architects most
Local plans
The National Planning Policy Framework, which came into force on March 27, reduces 1,000 pages of planning guidance to 50. Local plans are now envisaged by the NPPF as sitting at the heart of the planning process and providing the detail of how the national planning policies relate to each area.
However, 60% of local authorities do not have a local plan. They have a 12-month transition period to produce one; this also gives those that have plans the chance to adjust them to comply with the NPPF, which supersedes Planning Policy Guidance. These plans should set out strategic priorities and plan positively for future development and infrastructure.
RIBA says it is vital the framework is supported by strong local plans so the system can genuinely engage with local communities. Neighbourhood plans, which are envisaged as enhancing the local plan, are also named as a material consideration in planning decisions. Under the Localism Act, local groups with 21 or more members can develop a neighbourhood plan to help shape future planning policies and land use.
RIBA believes architects have "exceptional opportunities" to work as design enablers and facilitators in this new context — although the issue of who pays for this expertise is still a moot point.
Sustainable development
This presumption is described in the document as a "golden thread" running through plan-making and decision-taking in favour of sustainable development. It is particularly significant where local plans do not exist, leading to concerns that it could prompt a free-for-all for developers. However, any application must show that the proposed development will not lead to adverse effects that would "significantly and demonstrably outweigh the benefits".
It is unclear how subjective this assessment will be, or how much design might become a battleground.
The framework clarifies the principles of sustainable development and its economic, social and environmental role. This includes "replacing poor design with better design" and "improving the conditions in which people live, work, travel and take leisure". It makes it clear that this presumption cannot override policies protecting the green belt, national parks and sites of special scientific interest.
Brownfield development
The NPPF encourages the re-use of brownfield land by making its re-use a core planning principle. It also affirms the Green Belt policy, and encourages local and neighbourhood plans to identify as "Local Green Space" any green areas of particular importance to them in order to protect them from development.
Design review panels
Advice from these panels is given greater weight, with the framework stating that local planning authorities should have access to design review panels, should refer major projects for review and, importantly, that they should "have regard" to the recommendations.
Town centre vitality
The NPPF promotes town centre vitality. It advocates a sequential test for main town centre uses to be situated in town centres first, then edge of centre locations, followed by out of centre locations.
Out of town retail, office and leisure applications that are not in the plan should carry out impact assessments that include consideration of the impact on town centre vitality. Any with a "significantly adverse impact" will be refused.
Good design
The framework emphasises the importance of good design. The need for planning to "always seek to secure high quality design" is enshrined within the NPPF's 12 core planning principles — something that both the RIBA and Design Council Cabe recommended in their responses to the consultation — and the framework specifically links sustainable development to "replacing poor design with good design".
The framework places a specific emphasis on how buildings and streetscapes can create a sense of place, and also on how design should respond appropriately to local context.
Planning decisions should not "impose architectural styles or particular tastes" and unnecessarily prescriptive design codes should be avoided.
Historic environment
Although PPG 5 no longer applies, the NPPF still requires applications that are adjacent to listed buildings and conservation areas to carry out a heritage asset assessment.
Ruth Reed: 'Architects must go local'
The planning framework is a much lighter touch, offering less centralised guidance. Its overriding importance is what it doesn't say rather than what it does.
From now, planning will be more local, which means architects will have to get to know exactly what each local authority client wants, and what their interpretation of the NPPF is, rather than understanding one central system.
Currently, there is a policy gap because the NPPF is so reduced and many local authorities either have not produced plans or will need to update post-2004 plans.
With the emphasis on neighbourhood plans, the idea that you get local ownership of the future of an area is really good, but that is true only if you can get the English psyche to accept that development can be good. Although it is easy to see how neighbourhood plans could work in the context of market towns, for example, it's less clear how they might relate to cities.
Former RIBA president Ruth Reed is a course director at the Birmingham School of Architecture
Anna Scott Marshall: 'Good design is encouraged'

The government has made it clear that design is an integral part of the planning process.
Minister Greg Clark is proud of paragraph 64, which states that permission should be refused for poor design that fails to grasp opportunities to improve the character and quality of an area. The fact that good design is encouraged and poor design rejected sends out a clear message to authorities. But will planning officers and committee members know how to use the policy?
Quality can be judged in a design review. While the NPPF says local authorities should have access to design review and pay regard to its outcome, how they do this is up to them. The provision of design review could therefore be patchy with some authorities managing their own panels and others using national panels.
Architects may also have to show the quality of their scheme through the design and access statement. The government is reviewing the information needed for applications — refining this will make them a useful tool to demonstrate quality.
Anna Scott Marshall is the RIBA's head of policy
Conflicting views clog up the action
Too many housing standards leave us needing clarity, says Duncan Bowie
A report for the Housing Forum and one by Sir John Harman's housing delivery group set out the wide, often conflicting, standards that apply to new schemes.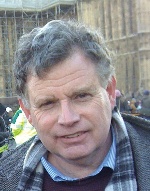 The Housing Forum proposes a four tier framework — the NPPF, National Building Standards, local standards subject to viability testing and a National Housing Standard for social housing with public funding. All existing standards would be subsumed into one of these tiers.
The forum also recommends a universal labelling system for marketing homes. The new social housing standard should be a combination of the HCA's Design and Quality Standards and the mayor's Housing Design Guide — by implication less prescriptive.
The Harman report is less conclusive. Its key recommendation is for a cross-sector working group to produce a rationalisation scheme, ensuring new homes are "sustainable, of high standards, and the consumer is protected".
The lack of specific recommendations reflects competing perspectives. First, government pressure to deregulate — its "Red Tape Challenge", which is linked to a concern that prescriptive standards reduce housing output.
Second, the developers' view that pushing up standards increases costs and reduces affordability. Moreover, each housebuilder has its own brand and any idea of a common standard reduces its marketing advantage of having a distinctive product.
Third, the HCA requires specific standards for schemes it funds to protect public money. The fourth perspective, reflected in the mayor's housing design guide, is that public authorities have a responsibility to ensure quality of all new homes. Then there's the localism agenda.
The key issue is whether we need a minimum standard forall new homes
This all leaves a terrible muddle. The key issue is whether there should be a minimum national housing standard for new homes. I say there should — the Housing Forum report is wrong.
It is not just the quality of life issue, but the fact that market demand fluctuates and we need to ensure tenure-neutral homes. There is no point in the market sector building poor quality homes that will sell in a boom but not in recession. We need market homes that meet standards for social homes so that if needed they can be bought by publicly funded agencies for social rent, sub-market rent or shared ownership. We should have learnt this lesson from 2008 when we had private homes that were not fit for this different purpose.
Finally, perhaps we also need a maximum space standard, so we are not using up our limited development capacity for the international billionaire market that makes no contribution to meeting housing needs.
Duncan Bowie lectures in spatial design at the University of Westminster