Weston College reveals £10m green overhaul
South West Skills Campus to be retrofitted with sustainable technology
Weston College has announced a £10 million redevelopment of its South West Skills Campus which will see green technology retrofitted and an eco-house built in the grounds.
Bristol-based practices View Architects and Arturus have designed the redevelopment, which will see a rainwater harvesting system, biomass boiler, a ground source heat pump and solar panels installed.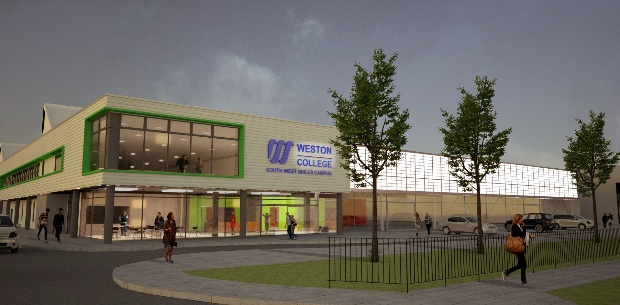 A £300,000 detached eco-house will also be built on the campus to provide students with practical examples of how environmental technology works in homes.
Chris Simpson, environmental technology manager at Weston College, said the campus's carbon footprint would be reduced from 15.4 to 12.7 tonnes of CO2 per person every year.