Scotland to cut property emissions by 40%
Architect Lynne Sullivan asked to reconvene expert sustainability panel
Plans to introduce building standards which would cut carbon emissions by up to 40% on current levels are being considered in Scotland.
Under the proposals, new homes would have to be 20% more efficient while non-domestic buildings would have to improve by 40%.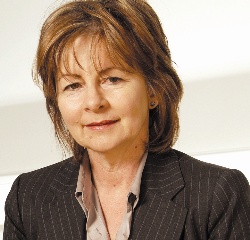 The standards would be introduced in 2014 and would cut carbon emissions from new homes in Scotland by around 75% compared to 1990 levels.
Scottish planning minister Derek Mackay said: "These proposals maintain the Scottish Government's commitment to ambitious emissions reductions, but will limit the impact on both industry and on the cost of new homes at this time."
Mackay said he would also be reconvening an expert panel chaired by architect and Sustainable by Design founder Lynne Sullivan, which produced the 2007 report 'A Low Carbon Building Standards Strategy for Scotland', to look at other options to reduce emissions.
Sullivan said: "The construction industry is still experiencing uniquely difficult times that were not envisaged when the panel produced our original report.
"I am delighted to be asked to chair the reconvened Expert Panel and to update our advice on how best the Scottish Government can deliver further emissions reductions."