Reports identify low-carbon work worth millions in Brazil and South Korea
UKTI and Carbon Trust highlight opportunities for architects
Low-carbon opportunities for architects abound in Brazil and South Korea, according to two reports published by UK Trade & Investment (UKTI).
The Brazil report, written by the Carbon Trust, identifies around £125 billion worth of work for suppliers at all stages of the low-carbon supply chain.
And the South Korea report highlights 30 specific low-carbon opportunities in new and renewable energy and also green building design and materials.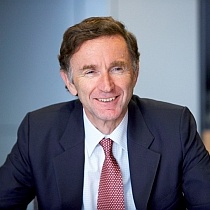 Trade minister Lord Green said: "As countries like Brazil and South Korea look to further reduce their energy consumption, the UK is in a great position to lead the global transition to a low carbon economy.
"Companies in our low carbon sector are recognised globally for their innovation and expertise. UK firms are now well placed to take advantage of international opportunities, particularly following the London 2012 Olympics."
Energy and climate change secretary Edward Davey said: "These reports match UK strengths to South Korean and Brazilian needs in low-carbon goods and services.
"So, whether you are an SME in the low-carbon supply chain, an engineering company, a consultant, an architect, an equipment supplier or a materials producer, there are opportunities for you."
In Brazil many of the opportunities arise major infrastructure developments associated with the World Cup in 2014 and the 2016 Olympics.
The South Korean Government is pursuing an ambitious low-carbon strategy, having committed to spending 2% of annual GDP on the low carbon economy.