Planning review slammed by countryside campaigners
Latest government intervention in planning draws ire of Campaign to Protect Rural England
Countryside campaigners have criticised the government's latest review of the planning system for what they claim is a lack of public engagement.
Ministers announced last week that a review of 6,000 pages of planning guidance would be carried out by a group of four planning experts led by Lord Taylor.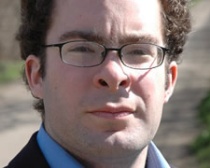 The review is intended to do the same for planning guidance as has been done to planning policy, which was controversially distilled into the 59-page National Planning Policy Framework.
The Campaign to Protect Rural England, which led the backlash against the planning framework, has raised concerns that the group will not be required to consult the public.
Paul Miner, senior planning officer at the campaign group, said: 'We are surprised and disappointed at how the government has chosen to announce and run this review.
"There should be a full and open consultation before any decisions on the future of this guidance is made."
Lord Taylor's review is due to be completed in a six week period ending before chancellor George Osborn's autumn statement on December 5.
The four members of the review group are:
RSPB head of planning policy Simon Marsh
Home Builders Federation planning director Andrew Whitaker
Royal Town Planning Institute chief executive Trudi Elliott
Local Government Association executive member Mike Jones