Green Deal cash not enough, say researchers
Study of retrofit projects finds costs exceed Green Deal allowance
Money available to householders under the government's Green Deal is unlikely to be enough to make the necessary improvements to homes, research has revealed.
Independent analysis of the government-backed £17 million Retrofit for the Future programme found that the costs of retrofitting properties are "significantly" higher than the money available through the Green Deal.
The Institute for Sustainability and UCL Energy Institute studied eight of the 25 retrofit projects funded under the programme to achieve 80% reductions in carbon emissions compared to 1990 levels.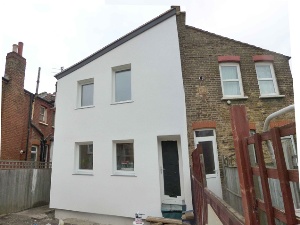 In a statement reporting their findings, the organisations said: "The costs of deep retrofit are, at present, significantly more than the likely limits on expenditure under the Green Deal."
But they said costs are likely to fall as retrofitting becomes more widespread and that achieving optimal costs was not the main objective of the Retrofit for the Future programme.
The analysis found a number of challenges to be met by the retrofit industry, including supply chain problems and lack of communication between designers and contractors.
But the research also found that some projects had successfully halved carbon emissions and suggested that the retrofit market could be worth up to £500 billion.
Ian Short, chief executive at the Institute for Sustainability said the study was "an important step in understanding how national carbon reduction targets can be met".