Experts to discuss sustainable healthcare buildings at Cambridge Uni seminar
Academics and professionals will talk about the challenges of sustainable healthcare design
Sustainability experts will meet to discuss the challenges of designing buildings for the healthcare sector at a Cambridge University seminar in December.
Sustainable ventilation firm Breathing Buildings, which was formed from a research project at the university, is hosting the event which will feature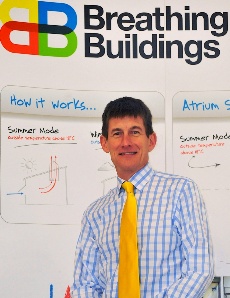 academics and practicing professionals in the sustainable design sector.
Topics including infection control and building design, ethics in sustainable care and the challenges of modelling will be on the agenda.
Breathing Buildings will give a presentation on its low carbon ventilation system for a primary care centre in Sunderland, the only large healthcare facility in the UK to receive a Breeam 'excellent' rating.
Shaun Fitzgerald, managing director of Breathing Buildings, said speakers would be "discussing their views on the challenges and opportunities faced when designing, building and innovating specifically for the healthcare sector".
The event will take place at Cambridge University's engineering department at 2pm on December 4. It is free to attend for anyone involved in designing healthcare buildings.