Ecobuild promises a greener future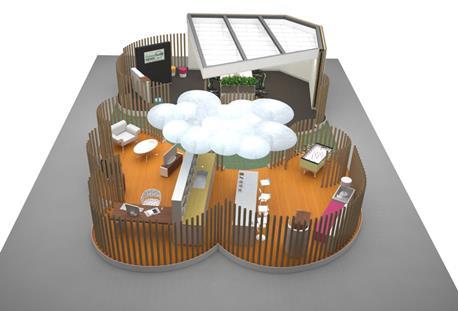 This year's conference is bigger than ever and with a new focus on architecture.
If your main reason for visiting this year's Ecobuild is the prospect of seeing Bianca Jagger talk about climate change being a critical human-rights issue then you've obviously overlooked all the other events at the show.
From March 1-3 visitors to Ecobuild, which has moved to London's ExCel, will have a chance to visit over 1,300 stands and installations. With more than 600 speakers involved in the event's expansive and free conference and seminar programme, this year's Ecobuild is being touted as the biggest yet.
To simplify architects' schedules at the event, we have targeted 10 of the more interesting exhibitors launching products, systems or ideas that could be of practical help.
While Jagger will no doubt be the main crowd-puller of the conference, other high-profile speakers include Susan Greenfield, professor of synaptic pharmacology at Oxford University, who will consider the psychology of climate change, and Paul Morrell, chief construction adviser to the government, who will identify the key challenges for a low carbon construction industry.
Three main streams run through the conference programme, including for the first time one dedicated to architecture. Some of the panellists involved in these debates include Rab Bennetts, Angela Brady, Alison Brooks, Mecanoo's Francine Houben, OMA's Ellen van Loon, Eric Parry and Sunand Prasad.
BD's buildings editor Oliver Wainwright will be hosting a debate with 6a's Tom Emerson, David Kohn, White Design Studio's Linda Farrow and Croydon Council urban designer Finn Williams. The speakers will consider the prospect of sustainability pervading all forms of architecture and design.
Other compelling panellists include: writer Iain Sinclair; Paul King, the UK Green Building Council's chief executive; green campaigner Jonathon Porritt; and former ministers Paddy Ashdown, Michael Portillo, Nick Raynsford and Jack Straw.
Away from the glitz of the conference programme, there will be more than 130 free seminars – divided into 13 themes – running over the three days.
Attracting a broad range of experts, including architects, services engineers, scientists, sustainability and energy experts, and manufacturers, these will focus on the practical issues that those working in the construction industry face daily in designing low-energy buildings.
Exhibitors not to miss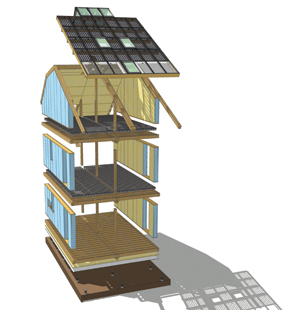 Stramit ZED
Exhibitor Stramit Technology Group and ZEDfactory
Show stand S830 / Southern Hall
ZEDfactory's StramitZED Code Level 6 house design aims to make the highest level of the code more affordable. Launched last December, the timber-frame house built with a structurally insulated cassette system will be on show at Ecobuild.
ZEDfactory has collaborated with straw-panel supplier Stramit Technology Group to produce a panel that can be screw-fixed together to create walls, roofs and floors.
The structurally insulated sandwich panels are 350mm thick and made from two layers of heavily compacted straw mixed with resin that creates a rigid board, framed by timber infilled with Warmcell insulation. The panels are less than 3.5m long, with the smallest measuring 800mm wide x 1m.
Bill Dunster, principal of ZEDfactory, says the StramitZED panels are the "ultimate zero carbon low environmental impact material", have no toxins and are extremely durable.
The design is available in two, three and four bedroom configurations.
www.stramitzed.co.uk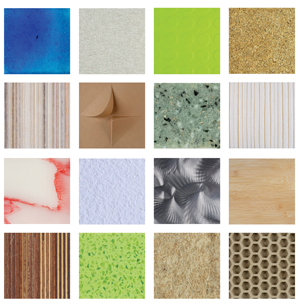 Rematerialise sustainable Materials Library
Exhibitor Kingston University
Show stand S230
Kingston University's sustainable materials library has collected more than 1,200 samples from 16 countries.
The criteria for selection is that the product has to have a recycled content or be made from materials that can grow again, and it has has to look good.
At the Ecobuild show stand architects will learn about the material samples the library keeps and how architects can use the facility.
For more information contact Jakki Dehn: j.dehn@kingston.ac.uk or tel: 020 8417 4174.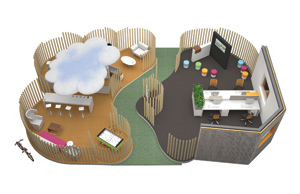 Cool Workspace
Exhibitor Capita Symonds
Show stand S240, entrance S1
Designed by Capita Symonds, the 10m x 15m curved Cool Workspace will demonstrate how companies can reduce energy by up to 50% through the use of sustainable technologies, and take advantage of the latest commercial models for funding.
The space, which is defined by a perimeter of 80mm-diameter cardboard tubing, will be split into two zones: a traditional office-based environment and a space for home working. Ceiling and wall tiles, by Armstrong and Dupont respectively, will include phase-change materials that keep offices cooler by absorbing heat. Capsules embedded into the panels melt in the heat (taking heat out of the room) before solidifying and recharging during the night.
An inflatable fabric light, the Brain Cloud, will hover over the space and change colour through the energy produced from visitors using a bicycle.
Technologies have also been installed to detect building occupation and create an internal environment that suits the number of occupants.
www.capitasymonds.co.uk/ ecobuild2011
Precision closed wall panel
Exhibitor Cygnum
Show stand S1220
Timber frame specialist Cygnum will launch its range of closed wall panels at Ecobuild.
The Precision panel uses locally sourced cellulose insulation – composed of 80% recycled paper – an approach that has been developed over the last two years. Cygnum, based in Ireland, developed this process as part of the Insula TFH project, which is funded by the European Union Eco-Innovation programme.
Once installed in the closed panels, the cellulose provides exceptional thermal conductivity: the panels can achieve a U-value of 0.15 and lower. By using advanced detailing around junctions the factory-installed cellulose can more efficiently reduce heat loss associated with thermal bridging.
Cygnum is the only firm in Europe that manufactures the whole panel in its factory, making them more cost effective by significantly reducing the transportation of materials .
www.cygnum.co.uk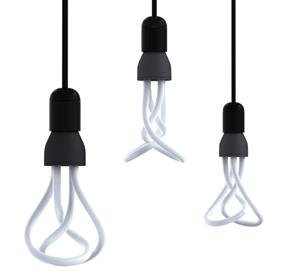 Plumen 001 light bulb
Exhibitor Plumen
Show stand Green Shoots GS5
The Plumen 001 is a far cry from the low-energy light bulbs available in supermarkets.
For one thing, it looks beautiful. Created by product designer Sam Wilkinson, the bulb is so aesthetically pleasing that it would be an insult to cover it with a lampshade.
This is what Plumen had in mind when it set out to improve the appearance of the existing low-energy bulb.
The Plumen 001 on show at Ecobuild is equivalent to a 60W incandescent bulb and is 19cm tall and 10cm wide. Unlike many low-energy bulbs, it lights up immediately when switched on.
Plumen is now working on a smaller low-energy bulb to be available from next autumn.
www.plumen.com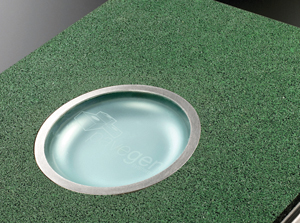 Pavegen paving slab
Exhibitor Pavegen Systems
Show stand Green Shoots GS42
When studying industrial design at Loughborough University Laurence Kemball-Cook created a rubber paving slab made from used car tyres which lights up and generates energy when walked on.
The Pavegen slab is the same size as a standard British paver and has a stainless-steel base with a circular glass aperture in the middle which lights up.
Pavegen can be used as both an indoor and outdoor paver. When it is walked on the energy produced is stored and can be used to power street lighting and information signage.
The paver is not ready for large-scale production, but has been specified in a school and will be used at the Olympics Westfield shopping centre. The slabs can also be retrofitted into pavements and flooring.
Key areas for future development include transport hubs, retail, education, healthcare and commercial.
www.pavegen.co.uk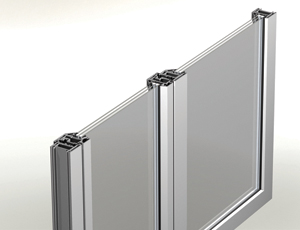 Glass fibre composite framed window
Exhibitor The Greener Window Company
Show stand GS4
The Greener Window Company's triple-glazed unit, which uses glass fibre composite for the frame, is being touted as a new type of sustainable window.
Glass fibre composite is very robust, twice as strong as steel, unaffected by weather, and when triple glazed can achieve a U-value of 0.6.
Christopher Dixon, the founder of the Greener Window Company, has worked with GRP building products for 40 years. He was aware of the material being used for window frames in the US and decided to bring the technology over here.
Window sizes are currently restricted to 2.5m x 2.5m and are 70mm thick.
enquiries@greenerwindow.co.uk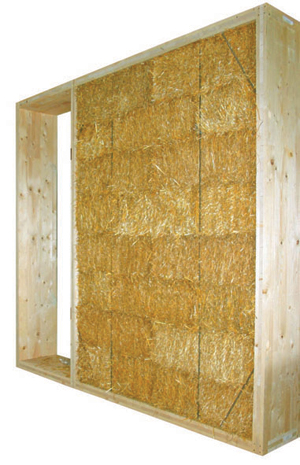 Modcell straw bale panels
Exhibitor ModCell
Show stand N560
Following on from its successful Renewable Schools straw bale structural panel, ModCell will be launching its Renewable Retail product at this year's Ecobuild. At 5m tall by 4.5m wide, the retail panels are larger than the ones for schools.
"Retail units demand slightly different criteria from schools," says director Tim Mander.
"Units like supermarkets require bigger spaces and therefore demand larger panels for bigger spans."
The 480mm-thick panels with a U-value of 0.13 comprise locally sourced straw bales, which are stacked to form a wall, pre-compressed to reduce settlement and pinned together for stability.
The wall is then either plastered using a protective lime render or clad with a range of products, including timber. The straw bales are held in place by a solid timber frame and timber dowels nailed through.
The panels are predominantly used for wall construction, but roof cassettes are also available.
www.modcell.com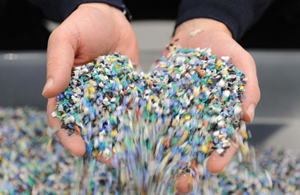 Ecosheet
Exhibitor 2K Manufacturing
Show stand N1111
The Ecosheet is an alternative to plywood made entirely from waste plastic.
The board is being targeted at the construction industry to use for hoardings. Comparable in price to plywood, Ecosheet does not rot and can be recycled once its use ends.
It has been successfully trialled by some of the UK's biggest construction companies, including Bovis Lend Lease and Wates, and is now being specified in a number of national framework agreements.
The standard size format of 2,440 x 1,220mm comes in a variety of colours and can be nailed with 50mm round wire nails, screwed and glued.
Paint is not required to protect the surface, which can be jet-washed between uses.
Ecosheet is generally lighter than plywood and is splinter free.
www.ecosheet.com
Enecsys micro-inverter
Exhibitor Enecsys
Show stand N2424
Enecsys's micro-inverter is a way of delivering more energy from solar photovoltaic installations.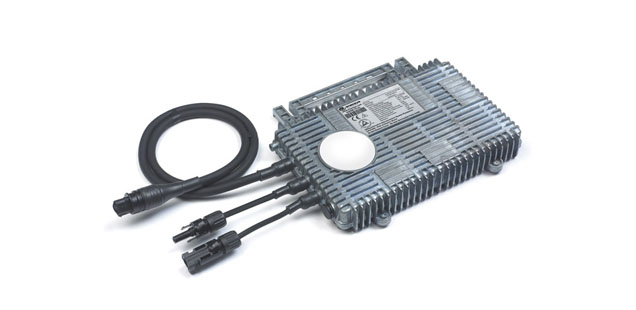 The system includes a box that connects solar panels to the electricity grid and uses a large, central "string" inverter, typically one per system, to convert the direct current output from solar panels to alternating current for connection to the electricity grid.
Originally developed at Cambridge University, micro-inverters attached to the rack behind each solar module extract between 5-20% more power.
Solar PV systems based on micro-inverters are easier to install and eliminate dangerous high voltage direct current from rooftops.
Also, these systems do not suffer from dramatic reductions in output when one PV module has its output reduced by shading or a build-up of debris.
www.enecsys.com