Ecobuild announces expert speaker line-up for 2013 conference
Make Architects, Penoyre & Prasad and Edward Cullinan Architects on the bill
Top industry names have signed up for Ecobuild's 2013 conference in association with the UK Green Building Council. They include MP Michael Fallon; Lord de Mauley, Parliamentary Under-Secretary for Resource Management, the Local Environment & Environmental Science; and Rhian Kelly, director for Business Environment at the CBI.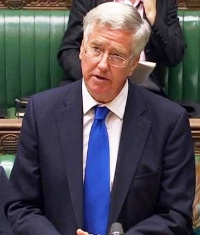 Ministers and government officials will be joined by expert speakers from leading architectural organisations such as the Royal Institute of British Architects, Make Architects, Penoyre + Prasad and Edward Cullinan Architects, as well as academics from leading UK universities.
Tom Broughton, Ecobuild brand director said: "The launch of the Ecobuild conference programme is always an exciting announcement for the sustainability community and the wider construction industry and this year will not disappoint.
"With nearly 70 percent of visitors quoting events as the key way they stay up to date with the latest information and changes to the sustainability agenda, Ecobuild's conference programme will once again bring together over 1,100  industry experts, ministers and VIPs from across the sustainable built environment, to inform, educate and inspire."
The first three conference streams to be released are Beyond Construction: Achieving a Sustainable Future, Making Sustainable Construction Happen and Design Architecture and Sustainability.
Postscript:
A version of this article originally appeared on Building. To register your interest in attending, please visit www.ecobuild.co.uk. Ecobuild 2013 conference, 5th to 7th March 2013, ExCeL London