Cash back incentive announced for Green Deal
£125 million fund will give householders up to £1,000 for retrofit work
The first households to take up the Green Deal will receive up to £1,000 cash back under a government initiative aimed at boosting interest in the retrofitting scheme.
From January 28 next year homeowners will be able to retrofit sustainable technology with a loan paid back through the resulting savings on energy bills.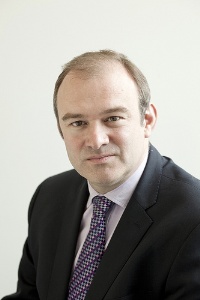 Energy secretary Ed Davey announced an additional £125 million fund last week which will pay up to £1,000 cash back offer to the first households to take advantage of the scheme.
"This cash back deal will help get the Green Deal off to a flying start," he said. "It really is a great offer – the more work households have done, the more energy they stand to save and the more cash they receive."
The cash back scheme will go some way to appeasing those who have warned ministers that there are insufficient incentives to ensure widespread take-up of the Green Deal.
But Paul King, chief executive at the UK Green Building Council warned that a longer-term strategy will be required to ensure the Green Deal's success.
"If we are to reach 14 million leaky homes and transform attitudes to energy efficiency in the housing market we will need structural incentives," he said.
The UK Green Building Council is working with several other organisations to produce a report examining various possible incentives for the Green Deal, which will be published early next year.