Building emissions must fall 77% by 2050
Green Construction Board recommends drastic action to meet green targets
Carbon emissions from UK buildings must fall by 77% by 2050 if Britain is to meet its carbon reduction targets, the government's Green Construction Board has said.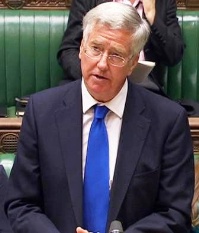 The board, chaired by business minister Michael Fallon and Skanska chief executive Mike Putnam, was set up last year to improve sustainability in construction.
Former RIBA president Sunand Prasad and architect Lynne Sullivan of Sustainable by Design are among its members.
Its first annual report notes that emissions from the built environment have fallen from 230 million to 200 million between 1990 and 2010.
But emissions must fall to 46 million by 2050 if the government is to meet it ambitious carbon reduction targets.
The report cited domestic heating as the largest contributor to carbon emissions in the built environment.
Decarbonising the electricity grid while increasing the use of electric heating and improving heat retention in buildings is the best way to tackle the issue, the report added.