Bicester eco-homes chosen for government sustainability study
David Stewart Architects-designed homes to be evaluated for six months
Two eco-homes in Bicester, designed by David Stewart Architects, have been chosen to take part in a six-month government funded study of their energy efficient features.
Sanctuary Green Technologies, a division of housing association Sanctuary Group, has been given £50,000 to evaluate the performance of two properties at its Bryan House development.
The houses, with three and four bedrooms respectively, are built to level four of the Code for Sustainable Homes and feature solar panels, air source heat pumps and triple glazing.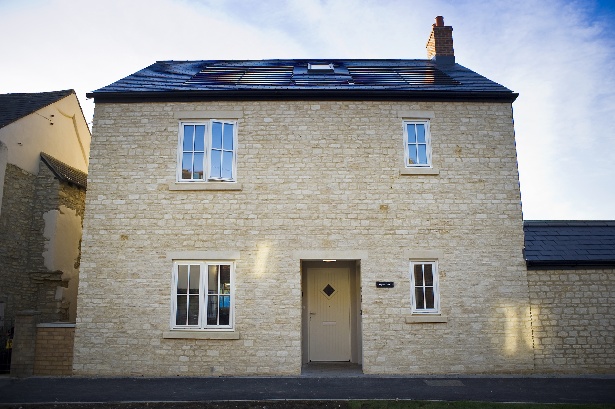 Money for the research was awarded by the government's Technology Strategy Board as part of an £8 million project to find the most effective energy efficiency measures.
Sanctuary will work with the Low Carbon Building Group at Oxford Brookes University to monitor the environmental performance of the buildings.
The findings will be used to improve the standard of around 5,000 homes planned by Sanctuary in the next three and a half years, the association said.
Sophie Atkinson, head of sustainability at Sanctuary, said: "This project will allow us to identify the most effective energy-saving technologies which can be used in new developments and to deliver improvements to our homes across the country."