41-50 of the most influential people in UK sustainability
41-50 of BD's inaugural list of the 50 most influential people in UK sustainability
41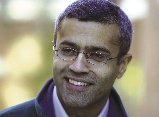 Pooran Desai
DEVELOPER
Having set up sustainable development company BioRegional Development Group in 1995 with his wife Sue Riddlestone, Desai built a string of pioneering housing developments, most recently a Fat-designed block at Middlehaven.
He is also behind a paper-recycling company and a charcoal-making firm. He has helped write three books on sustainable living and runs a sportscar that guzzles nothing more than waste cooking oil.
42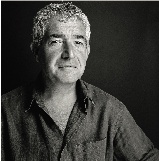 Tony Juniper
SUSTAINABILITY ADVISER
Juniper works as a senior associate with the University of Cambridge Program for Sustainability Leadership and is a special adviser to the Prince's Charities International Sustainability Unit.
He works with international companies on sustainability issues. And he enjoys a high, and positive, public profile thanks to his time as director of Friends of the Earth.
He is also on the boards of 10:10 and Climate for Ideas, and advised the Science Museum on its new climate-science exhibit, Atmosphere.
43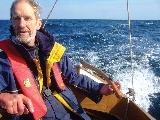 David Lea
ARCHITECT
Over the course of a 40-year career, Lea has consistently placed environmental concerns at the heart of his practice.
His work for the Centre for Alternative Technology undertaken in collaboration with Pat Borer has been particularly pioneering.
They completed the Wales Institute for Sustainable Education training facility at the CAT campus in 2009 — their largest building there to date. This made extensive use of hempcrete and rammed-earth technology.
44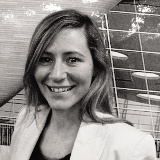 Holly Knight
ENGINEER
Australian Knight joined the Olympic Delivery Authority in 2008 as an energy and water manager before taking over as its principal sustainability manager last year.
Her role includes reporting on what people have learnt working on the 2012 Games to take into new projects at home and abroad.
Her CV includes a stint at environmental consultant Entec and she is also a director of Eco Chevalier, a sustainability consultancy for the construction industry.

45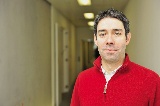 Dave Richards
ENGINEER
A director in Arup's building group in London, he works with the likes of Hadid, Hopkins and Bennetts on projects around the globe.
Turned on to sustainability while working on the Herne municipal training centre in Germany in the early 1990s, he evangelises to clients about his commitment to low-impact buildings. Recent projects include the Yale School of Forestry and he is currently leading the environmental design of The Crystal, a Siemens project showcasing urban sustainable technology.
46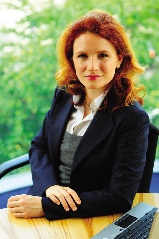 Sarah Cary
URBAN DESIGNER
Educated in London and Austin, Texas, Sarah Cary's career has taken her from the US to the UK, where she has pioneered the sustainability agenda for major developers.
Now at British Land, where she is tasked with greening some of its largest developments including Make's controversial design for a new building at Broadgate, she has becomea well-known face on the conference circuit, making a name for herself working with real data rather than greenwash.
47
Miles Keeping
PROPERTY CONSULTANT
Keeping spent 11 years as a senior lecturer at Oxford Brookes University working on property sustainability issues before joining the private sector as partner at King Sturge in 2008. He is now director and head of sustainability at property consultant GVA.
Keeping, who sits on the editorial boards of three journals, also chairs the Investment Property Forum's sustainability interest group and the UK Green Building Council's policy committee. He is a chartered surveyor and a chartered environmentalist.
48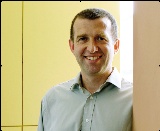 Jonathan Hines
ARCHITECT
A director of Architype for the past 22 years, Hines has a particularly distinguished record of improving environmental performance in the education sector.
He completed work on Oak Meadow Road school in September of last year — the country's first Passivhaus primary school.
Hines also headed the team behind the Genesis Project at Somerset College of Arts and Technology — a building which employs suchtechnologies as rammed earth, straw bales, cob walls and clay blocks.
49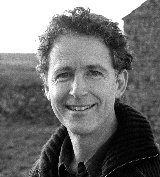 Justin Bere
ARCHITECT
An early leader in the adoption of the Passivhaus technical standard in the UK, Bere is advocate of ecological and ethical design. His practice Bere: Architects built the UK's first Code 6 zero-carbon Passivhaus, the UK's first non-domestic Passivhaus retrofit and London's first Passivhaus. Bere recently won the BRE's Passivhaus competition for low-cost social housing on the BRE's Watford Innovation Park and is working on larger-scale projects and research.
50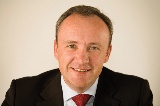 Richard Gillies
RETAILER
The director of Marks & Spencer's Plan A — "because there is no plan B" — initiative joined the retailer in 1984. He oversaw the launch of Plan A more than 20 years later. It aims to make M&S the world's most sustainable retailer in three years' time.
Started in 2007, the plan aims to involve customers with issues including climate change, health and being a fair partner. M&S was the first major high-street chain to charge for plastic bags in 2008. The £4 million it collects is reinvested in green charities.

For more Sustainability 50:
BD's top 50 green leaders
21- 30 of the most influential people in UK sustainability
31- 40 of the most influential people in UK sustainability
Sustainability 50: Green innovators from overseas