31- 40 of the most influential people in UK sustainability
31- 40 of BD's inaugural list of the 50 most influential people in UK sustainability
31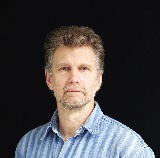 Bill Gething
ARCHITECT
Gething worked with Feilden Clegg Bradley for 29 years before setting up an independent architecture and sustainability consultancy in 2009.
He recently completed a report for the UK Technology Strategy Board to review the projected impacts of climate change on the built environment and the opportunities for the industry to adapt. He is also working with the Energy Savings Trust on improving the thermal performance of the existing housing stock.
32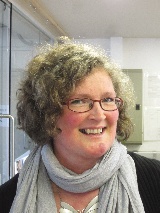 Blanche Cameron
CAMPAIGNER & ACADEMIC
Cameron was an architect before spending two years getting hands-on experience of sustainable construction as a builder at the Centre for Alternative Technology (CAT) in Machynlleth, Wales.
She subsequently became a senior lecturer at CAT and was founding director of Reset Development, a charity set up by CAT staff and students to teach ecological design approaches to the buildings sector. Cameron is also a member of the All-Party Parliamentary Committee on Biodiversity.
33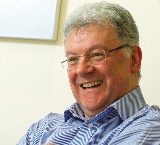 John Connaughton
QUANTITY SURVEYOR
A former chair of the UK Construction Industry Council's environment committee, Connaughton has more than 28 years' experience in the construction industry and has worked tirelessly to promote sustainability.
During his career he has advised clients including the Carbon Trust and the Waste & Resources Action Programme. He developed the sustainability services division at Davis Langdon and oversees sustainability training. He writes and lectures widely on sustainability.
34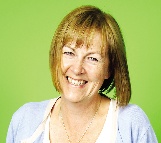 Sally Hancox
Director of Gentoo Green
A stalwart in the housing industry, Sally Hancox is best known for her work making housing provider Gentoo a leader in sustainable building.
She was awarded an MBE in the 2012 Queen's New Year's Honours for services to reducing carbon emissions and fuel poverty in social housing, and it is thanks to Hancox's tireless work that Gentoo was named in the Sunday Times best green companies list for four consecutive years. Hancox is currently working with government on proposals for the Green Deal, specifically for social housing.
35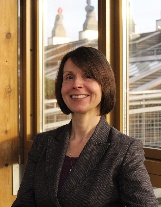 Sue Riddlestone
DEVELOPER
A member of mayor Boris Johnson's London Sustainable Development Commission, Riddlestone has lobbied to make the 2012 Olympics the most sustainable ever.
With her husband Pooran Desai, she helped write the One Planet Olympics strategy — detailing solutions for zero waste, sustainable transport and low-carbon strategies. She has also worked with Cabe to establish what architects and developers should expect an eco-town to look like, drawing on her experiences on projects in China and the USA.
36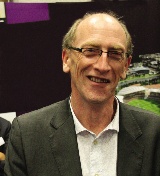 Andrew Ford
BUILDER
The technical director of Mott MacDonald Fulcrum is a mechanical engineer by training and has worked on a series of innovative buildings, specialising in low-energy design solutions.
His work includes the Elizabeth Fry Building on the UEA campus, built in 1994 and still the lowest energy non-domestic building in the UK.
A tireless networker (he has more than 300 connections on LinkedIn), Ford is currently president of the Chartered Institution of Building Services Engineers.
37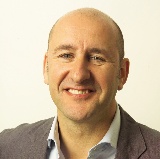 Jonathan Smales
CONSULTANT
A former managing director of Greenpeace UK and a founder of the Earth Centre Charitable Trust, Smales has serious environmental credentials. He describes himself as an "urban and environmental geographer and sustainability specialist".
He co-founded sustainability consultancy Beyond Green in 2001 and now continues advising clients while overseeing the company's growing property development portfolio. He sits on Cabe's national design review panel, specialising in large infrastructure projects.
38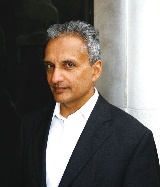 Sunand Prasad
ARCHITECT
No RIBA president did more to promote a green agenda while in office than Prasad.
He is a member of the Green Construction Board and continues to explore sustainability strategies through such projects as Penoyre & Prasad's recent retrofitting of a 1992 house in London's Docklands to reduce its carbon omissions by 80%.
Prasad is also a trustee of Cape Farewell, a charity committed to instigating a cultural response to the onset of global warming.
39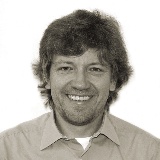 Klaus Bode
ENGINEER
Growing concern about the environment prompted Bode to co-found engineer BDSP in 1995. Its projects have included the 2012 Olympic Velodrome, One Airport Square in Accra, the Ningbo masterplan in China and Project Zed in London, Toulouse and Berlin.
He leads the BDSP environmental group focusing on environmental design, product development and industrial liaison. He teaches the AA's environment and energy postgraduate course and is an adviser on the LSE's cities programme.
40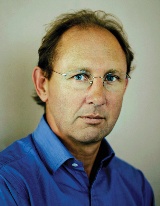 Simon Sturgis
ARCHITECT & CARBON CONSULTANT
Sturgis leads Sturgis Carbon Profiling LLP, a consultancy specialising in embodied and whole-life carbon assessments for buildings.
He is a member of the RIBA Sustainable Futures Group, the BCO Environmental Sustainability Group, and is an adviser to the UKGBC.
The consultancy's clients include the WWF, British Land and the Environment Agency. SCP does policy work for government and organisations such as Westminster City Council and English Heritage.
For more Sustainability 50: