1- 10 of the most influential people in UK sustainability
The top 10 of BD's inaugural list of the 50 most influential people in UK sustainability
1
PAUL MORRELL
GOVERNMENT ADVISER
The government chief construction adviser headed the Low Carbon Construction Innovation & Growth Team whose landmark report in 2010 presented no less than 65 recommendations.
One of these led to the creation of the Green Construction Board, on which Morrell now sits. Its aim is to drive the government's sustainability agenda in the construction industry, with the target of delivering a 50% reduction in carbon emissions from the built environment within a decade.
The Green Deal is another outcome. It looks set to put in motion a massive programme of retrofitting of the UK's existing housing stock.
Morrell is also leading the push for bim, which promises to allow more accurate environmental testing of buildings prior to their construction and is working to ensure that sustainability is enshrined in all publicly commissioned work. Behind the scenes he is also fighting for Breeam regulations to remain a must for the Priority School Building Programme.
A quantity surveyor by training, Morrell took up his current role after leaving his post as senior partner at Davis Langdon. He has also served as deputy chairman of Cabe. Morrell is forceful and generally right, much as he annoys some architects.
2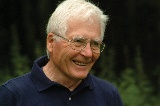 JAMES LOVELOCK
SCIENTIST
In the 1960s, the independent environmentalist and futurologist coined the now widely accepted Gaia hypothesis, which argues that the biosphere is self-regulating and has the capacity to keep our planet healthy by controlling the chemical and physical environment.
Now aged 92, Lovelock is a vocal critic of much current thinking about sustainability, arguing that calamity is inevitable and that the only way forward for mankind lies in the adoption of nuclear power.
3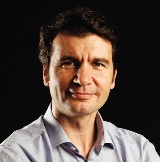 PAUL KING
CAMPAIGNER
The UK Green Building Council would be a much smaller place without its architect-friendly and hugely influential chief executive. Respected by government, King is chairman of the Zero Carbon Hub and a member of the Zero Carbon Homes 2016 Task Force.
He also serves as a board member of the World Green Building Council and chairs the World GBC International Policy Task Force and World GBC Europe Network.
His mission is to make the construction industry a leading force in sustainability.
4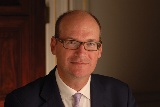 JAMES CAMERON
INVESTMENT MANAGER
The 50-year-old vice-chairman of Climate Change Capital is a barrister who says the UK has to focus on low-carbon industry if it is to survive economically.
The investment manager's ambition is to remove 100 million tonnes of carbon from the atmosphere.
An Anglo-Australian, Cameron's legal career has included work on the Kyoto Protocol.
He is a member of the prime minister's business advisory group so is well positioned to influence government thinking.
5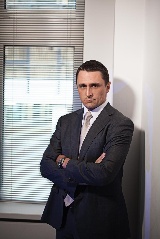 Source: Michael Clement
DAN LABBAD
BUILDER
The 40-year-old Australian juggles his chairmanship of the UK Green Building Council with responsibility for Lend Lease's construction and development operations in the UK, Europe and Africa.
A builder who thinks green might surprise some but Labbad's CV aims to check those prejudices at the door.
Co-chair of government's Green Construction Board, he was behind Lend Lease's inaugural sustainability report in 2005. In 2001 he established the Hornery Institute in Australia, which helps create socially sustainable communities.
6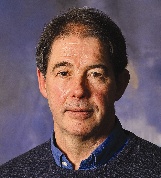 JONATHON PORRITT
CAMPAIGNER
Porritt has constantly challenged the government and the wider industry to work in a totally different way.
But his greatest influence has arguably been through his work as a children's television presenter, whereby he influenced an entire generation who are now becoming clients.
A former director of Friends of the Earth, Porritt was also the first chair of the Sustainable Development Commission, which he headed for nine years.
7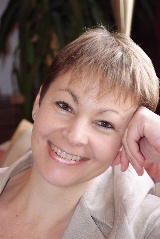 Caroline Lucas
POLITICIAN
Lucas flies the flag for sustainability through her work as co-chair of the All-Party Parliamentary Group on Fuel Poverty and Energy Efficiency. Best known for being the first Green Party MP, she recently criticised the government for its failure to properly reform the solar feed-in tariff scheme.
A prolific tweeter on all things environmental, Lucas has garnered 38,000 followers. She also sits on the Environmental Audit Select Committee and is a director of the International Forum on Globalization.
8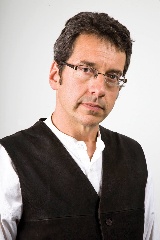 Source: Alicia Canter/Guardian
GEORGE MONBIOT
CAMPAIGNER
The darling of the left and regular Guardian columnist has recently published a book, Heat: How to Stop the Planet Burning, which shows how carbon emissions can be cut by 90% without compromising our quality of life.
He is working on a book about the large-scale restoration of ecosystems — under the working title Feral: Rewilding The Land, The Sea and Human Life. Monbiot says he loves his work, which also includes setting up the ArrestBlair website, but claims he would rather be tracking wolves.
9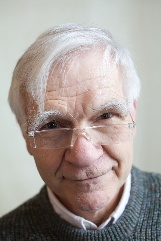 Source: Julian Anderson
MAX FORDHAM
ENGINEER
A true pioneer, Fordham has always been fascinated by how buildings work and, though he honed his skills in heating engineering, he refused to be pigeonholed.
He founded the firm that bears his name in 1966 to offer building services engineering and has gone on to work with leading architects on low-energy buildings including Snape Maltings and the National Trust HQ.
He won the RSA's Prince Philip Designers Prize in 2008 for pioneering environmental design for buildings.
10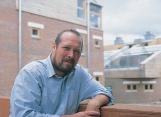 BILL DUNSTER
ARCHITECT
Prior to setting up Zedfactory in 1999, Dunster worked for 14 years at Michael Hopkins & Partners, where he was instrumental in embedding a sustainability agenda.
In 2002, Zedfactory completed the pioneering Bedzed development for Peabody — the UK's first and largest zero-energy development, which was shortlisted for the Stirling Prize.
Dunster's designs continue to challenge — not least the Portzed, a development of 60 units in Brighton, which was refused planning permission last month.
Learn the latest on Building Information Modelling at BIM Show Live on the 9 and 10 May, London. Visit www.bimshowlive.co.uk to learn more.