Trash Can Utopia integrates waste and its technologies into its fabric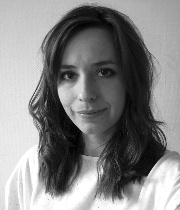 "With the future of Long Island suburbia looking increasingly uncertain, this project explores how waste and its technologies can revitalise an area, increase energy efficiency and off-grid communities, whilst retaining the utopian image of suburbia to which many still aspire," writes Emma Flynn.
Sited in Hicksville, Long Island, "Trash Can Utopia" presents a new kind of suburban model — a densely layered landscape of housing, public space and local waste management. Flynn's polemic scheme imagines technological services embedded into domestic spaces, with "composting hearths", "biofiltering suburban lawns", "fertigated hanging fields" and "processing parklands".
The suburban perception of privacy and spaciousness is reworked, with growing walls replacing fences and cupped gardens that process wastewater while mimicking the gentle slope of a manicured verge.
Flynn's startling vision, depicted with intricate models and a compelling graphic style, impressed the judges with its rigorous analytical approach, executed with a knowing wit.
"Set only a few miles from Levittown, the statistical distribution of consumerist privacies across the five-level waste disposal plant is a very accurate rendering of American suburbia as a problem," said Peter Carl.
"The diagrammatic presentation enhances the systematic character of the proposition, although it obscures Emma's rich forensics."
Tutors: Laura Allen, Kyle Buchanan, Mark Smout

IE CLASS OF 2012 SCHOLARSHIP
The six chosen graduates will be invited to compete for a fully funded year-long scholarship for a master's business programme at the IE School of Architecture & Design in Madrid. The winner will be announced at the Architect of the Year Awards on December 4 at The Brewery, London. For more information, go to http://mamd.blogs.ie.edu