Keeping an eye on the future of technology
IT is changing — and changing fast. But what are the trends and innovations that will really make a difference to your practice? We ask some of the profession's experts to take a look at what's coming in their specialist area
'The user can customise, control and enrich'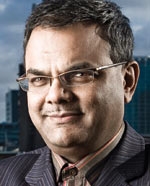 Hanif Kara
Co-founding director, Adams Kara Taylor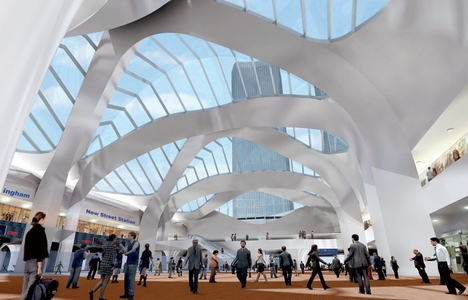 The lament in design is "do more with less" as efficiency and frugality drive to the fore. In the field of digital design and manufacture we in-stead want to do more with more.
The advances in the speed of processing data, and rapid access to better, cheaper hardware are extremely exciting. If in the last 10 years constructive geometry was the focus of new architecture, raising some concerns about the dogmatic approach driven by certain top- down software packages, today such banality is eroding as a more bottom-up approach, where actions taken by the user (such as scripting or generative tools), provide the opportunity to customise, control and enrich what architects play back to the consumers of our work.
Simultaneously, the gap between the architects and engineers' tools (optimisation, calculation, analysis) is closing, and allowing us to respond to bespoke ideas in architecture, and replay forensically the internal orders, at various scales, of form and materials highly accurately.
Augmenting the intuitive decisions we make early on with new in-house design tools is of particular interest to engineers, as it's during these initial stages that one can separate the most creative and unique work.
The tools for processing are now so powerful that, in design, we are having to develop many tools and processes that can manage such hardware and software, to try to squeeze out any opportunities to differentiate and add value, rather than just use the software currently on the market.
'Devices currently in development look rather like robotic arms'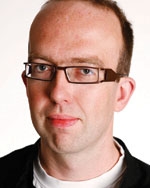 Tim Lucas
Partner and head of Geometrics, Price & Myers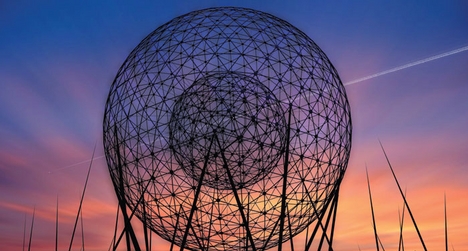 The technology now exists to let you sculpt and physically feel the shape of virtual models using articulated 3D arm devices.
Those currently in research and development look rather like robotic arms with touch sensitive pens at the end, and are often used as 3D scanners. For projects like the Rise sculpture in Belfast a device like this would give both ourselves and the artist or architect a feel for the physicality of the piece; allowing us to effectively prod it.
The next step is to integrate these with structural analysis solvers so that, similarly, the spring of a cantilever or the flex of a canopy can be felt rather than being abstracted into multi-coloured diagrams.
'We can't rely solely on technology — we must combine that with other skills'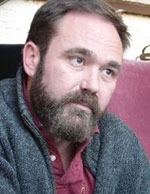 Ximo Peris
Creative director, Crystal CG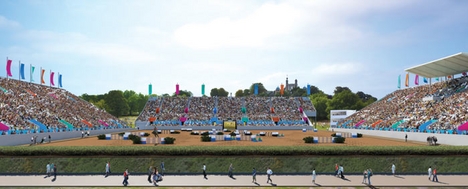 Everybody is talking stereoscopic (or 3D projections) and even more since Avatar came out. I am part of the group of old guys that are a bit miffed with this, but we all know that we need to get ready.
However, now that most of our clients can produce good quality stills and animations we can't rely solely on technology; we must also be able to combine that with other skills. We must understand the media and the public's point of view.
Lately there has also been a lot of progress in character animation. Whoever is able to produce realistic looking crowds within our crazy production times will be in a great position to secure a few large projects in 2010.
In the film industry programmes like Massive are using artificial intelligence for crowd behaviour, but only a few technical directors seem to really know what they are doing.
I am impressed with the younger generation. A bit like kids that grow up talking languages, it all comes naturally to them and they have time to cultivate a wider range of interests.
'BIM is moving from an innovative approach to a must-have'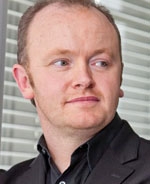 Pete Baxter
Senior director, Autodesk Northern Europe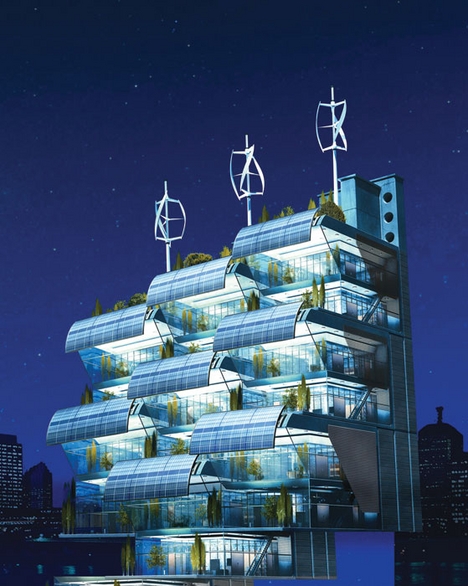 The take-up of building information modelling (BIM) is accelerating as the downturn has forced businesses to examine how they can operate more efficiently.
By adopting BIM, architectural firms can design and document projects accurately, visualise designs for better communication and simulate real-world behaviour for better understanding of cost, scheduling, performance and environmental impact.
Increasingly architects have to work with tightly constrained design briefs. BIM facilitates fast experimentation, simulating building performance to ensure the design stays within environmental and cost parameters.
Three-dimensional design visualisation also encourages more client input. The clear communication of design within the 3D environment ensures a high level of understanding and more informed decision-making by the client team.
Likewise, giving engineers and other subcontractors access to a complete 3D model ensures co-ordination and reduces clashes in the field and therefore less rework. The added value of photo-realistic visualisations can be put to work as cost-effective graphics for brochures and to communicate design intent to customers.
In some cases main contractors have been quicker than architects to recognise the advantages of BIM and are beginning to choose to work with companies who have adopted BIM. The use of BIM is moving from an innovative approach to design of certain projects to a must-have.
As with every radical concept, secondary benefits develop with maturity — for example, the accuracy of BIM data is encouraging more pre-fabrication which gives many benefits including improved quality.
'CG will start to match the quality of great architectural photography'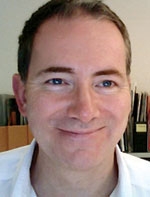 Alan Davidson
Managing director, Hayes Davidson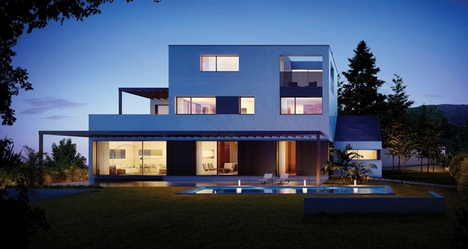 This year we'll hear a lot about cloud-based com- puting, mobile and tablet computing, stereo 3D and augmented reality, technology mash-ups and online collaboration and delivery. Separating the hype from what is likely to be useful and meaningful will be the challenge.
Against all the "tech" noise and excitement, the fundamental principles of balance, beauty and great storytelling will form the strongest foundations and the technology used to create architectural imagery will contribute less to the CG aesthetic. Thankfully the rather loud, gimmicky CG work (think flythroughs with fireworks and rippling water) is being replaced by work that is starting to compare with the very best architectural photography and film-making.
Competitive advantage will be gained through the closer and smarter collaborations possible between the architect and the architectural image-makers.
Beyond 2010, architecture will increasingly be attracted to explore "freemium" business models as the ability to establish fragmented global design communities/studios increases and cost bases are forced down.
There is likely to be a growing expectation of community inclusion and involvement in decisions relating to the built environment and there is the potential for architects to position themselves as a hub of social and crowdsourced design.
Original print headline - Keeping an eye on the future