It will pay to know where you stand in the year ahead
Our experts predict the likely impact of 2012's legal, financial and political changes on your practice
Overview
Richard Brindley
Executive director, RIBA Professional Services
Economic forecasts for 2012 are worsening, but the bigger issue is the increasing uncertainty that makes the outlook for architects and the construction industry so unclear and unstable. The outcomes of the Euro crisis, the "Arab Spring" and the probable downturn in global manufacturing output and market demand are unknown and could have dramatic effects on the amount of construction around the world.
UK construction industry forecasts for 2012-15 are regularly being scaled back, with the current consensus that there will be around 5% to 10% further decline in construction investment. The RIBA Future Trends Survey of Chartered Practices is also showing increasing pessimism in the outlook for UK architects' workload and employment.
Cheer up! Among these prophecies of doom there are some bright lights. The London Olympics should create an afterglow with the re-use of the Olympic facilities to create new housing and community and sports centres. Private cash-rich investors will seize bottom-of-the-market opportunities to develop up-market housing and smaller commercial opportunities. Housing for rent and elderly care homes are likely to be growth areas. But don't expect much joy from the public sector, whose emaciated construction budgets have not been much increased. The focus of capital growth investment in the recent autumn statement is on infrastructure rather than buildings.
While the UK, Europe and North America are suffering from the credit crunch, national debt repayment and resultant low growth prospects, the rest of the world is gathering economic momentum. Therefore looking internationally to ply your specialist skills is more promising.
The ongoing upheaval in the UK regulatory framework will provide opportunities for practices that can gear up for them. The development of the National Planning Framework will require many local plans to be prepared quickly and the localism agenda will promote community-generated projects — all fertile areas for savvy architects.
Meanwhile, the arrival of the Green Deal and the kicking in of higher carbon performance standards — with the added incentive of increasing utility costs — will provide opportunities across all sectors, bolstered by the implementation of the Government Construction Strategy and Low Carbon Action Plan.
This, allied with the uptake of bim and streamlined building regulations, will create new ways of working for architects and a chance for the profession to increase its influence and value with clients and the construction industry.
The outlook is challenging, but change creates new opportunities. As they say: "Never waste a crisis".
Legal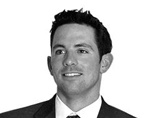 Patrick Perry
Partner with London law firm Clyde & Co
A range of legislative changes will make 2012 a mixed year for architects.
Costs
For all those who have been involved in litigation, and found a significant lack of Christmas cheer in the costs involved, 2012 will be the year when legal fees are closely reviewed by the government and court service. As ever, there will be winners and losers. The Ministry of Justice is implementing a consultation exercise on court fees, ending in February 2012. Its intention is to see how the courts' books can be balanced and, essentially, how to make up the £121 million deficit in running the courts service. The proposed measures, if implemented, will include far higher court fees for issuing claim forms (up to £10,000 — a tenfold increase), and significantly increased fees on taking a matter to trial.
In addition, the proposals by Lord Justice Jackson for civil litigation reform will be debated and are expected to be brought into force in 2012. The impact of this will be felt most by those who instruct lawyers to bring claims on a no-win-no-fee basis, as Jackson's proposals include a cap on recoverable success fees and restrictions on what fees and insurance premiums can be recovered from the losing party. There is also the Technology & Construction Court costs pilot which could have cost-capping consequences.
Sustainability.
Sustainability, energy saving and environmental considerations will remain topical. The Energy Act 2011 should start being implemented next year, with secondary legislation in spring 2012 and the first Green Deals the following autumn. The intention is to remove the upfront cost of energy-efficiency measures, bolster consumer protection, provide extra financial help for the most vulnerable and improve at least 682,000 privately rented homes.
The New Construction Act
This applies to all new contracts entered into after 1 October 2011 and so will start to have an impact in 2012. For the first time, adjudication of oral contracts will be possible, and this will have practical implications in terms of the potentially increased costs and difficulties of adjudicating a dispute based upon (potentially uncertain) oral terms. The key for architects in 2012 will be to ensure all terms of business are fully documented and agreed.
Health and safety
The Löfstedt review into health and safety legislation is taking place, examining how to reduce the burden on UK businesses without compromising standards. The intention is to reduce and simplify the mass of secondary legislation — which runs to more than 200 statutory instruments — for the benefit of UK firms.
Deregulation
Along with the new planning developments, 2012 will see the ongoing implementation of the Penfold Review, which was set up to identify whether the current system of (non-planning) consents delays or discourages investment. Consultation will take place throughout 2012 on whether various development consents should be scrapped and others simplified.
Financial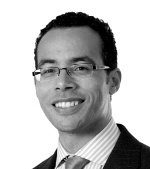 Mark Twum-Ampofo
Partner with chartered accountant Kingston Smith
First up is a reminder to file your 2010/2011 personal tax return before the end of January 2012 as a new penalty regime means that missing the deadline is now much more expensive. You'll be charged £100 if your return is late, £10 per day if it is more than three months late (up to a maximum of £900) and pay additional penalties if it is more than six months late, even if no tax is due. If partnership returns are late, a penalty of £100 per partner will be charged.
For your business, the capital allowances regime, which allows you to offset the cost of buying fixed assets against your profits, becomes less generous from April. The annual allowance falls from £100,000 to £25,000 and the rate of allowance will also fall, so it may make sense to bring forward any major expenditure to the first three months of 2012.
For partners and directors of highly profitable practices it is now clear that the 50% top rate of tax is here for the foreseeable future. Businesses that have held off from exploring tax-efficient structures using corporate members and similar strategies should look again at their options as the tax savings can be large.
Postscript:
Disclaimer
This column is for general information only, and is not intended to convey legal advice. It should not be relied on or treated as a substitute for specific legal advice relevant to particular circumstances. Neither BD nor the contributors' employers accept any responsibility for the views expressed.