How will the Construction Act affect your practice?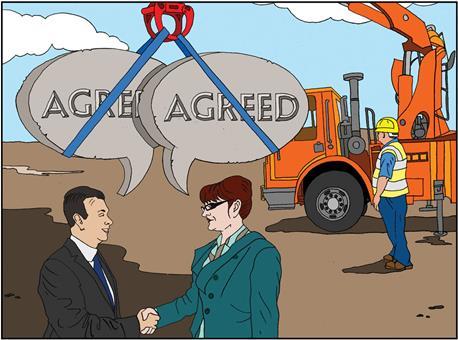 Verbal agreements have the same value as written contracts under legislation that came into effect this month
Overview
The Local Democracy, Economic Development & Construction Act 2009 came into effect on October 1 (November 1 in Scotland). The main intent of the sections affecting construction is to enforce fair and prompt payment across the construction industry, including for consultants' services. There has been much legal comment about this act — not all of it favourable — and many pundits are anticipating fun and games over the next few years as the interpretation of the act is established through case law.
There are now precise procedures for claiming payment for services or for construction works and also for recovering dispute resolution costs. The standard forms of construction contracts (JCT, NEC, ICE, etc) and appointment contracts (RIBA Agreements, ACA, CIC contracts etc) have already published updates to incorporate the requirements of this act as well as the recent Bribery Act (see Practice September 16). Ensure that you are using up-to-date versions of these standard agreements, or update any bespoke contracts that commence after October 1, otherwise you may not get paid fully!
The act also makes clear that contracts don't have to be in writing to be formally recognised and adjudicated. This makes it all the more important to note and confirm any oral agreements to avoid misunderstandings and to verify any variations.
"Pay when paid" clauses — whereby some contractors seek to pass the risk of not being paid down the chain to their subcontractors — are also now even more difficult to enforce (thank goodness!), closing some of the loopholes in the previous 1996 act.
Section 108A of the new act is meant to ban contractual clauses that force any one party of a dispute to pay their own and other parties' costs (whether successful of not). But legal opinion is divided on whether the act will be able to outlaw these so-called "Tolent" clauses.
Overall, the act is good news for architects to get paid properly and promptly, but you will need to follow the procedures carefully.
Legal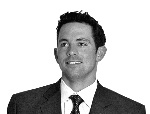 The Construction Act makes a few potentially important changes to the Housing Grants Construction & Regeneration Act 1996.
The act will apply to contracts entered into after October 1 2011. There are no transitional arrangements and there will inevitably be a debate as to when a contract was "entered into", as this is not necessarily the date on which it was finally signed.
Further complications can arise where there are a tier of contracts and subcontracts, as some could have been entered into before October and some after.
The most significant change is the removal of the requirement for a construction contract to be in writing before the act can apply. This means that, for the first time, it will be possible to adjudicate an oral contract. Adjudication, as readers will know, is the fast-track method of dispute resolution unique to the construction industry. Architects can be drawn into adjudications in many ways, either as witnesses or advisers, or more directly, as the party bringing or defending a claim in adjudication. The notable exception to the oral contract rule is contracts with residential owners.
Adjudication remains the prevalent form of dispute resolution within the construction sector and allowing oral contracts to be adjudicated will only increase its use. It will also, inevitably, increase the potential complexity of adjudications. Adjudicators will need to decide first on what was agreed orally, which could prove challenging and increase the likelihood of hearings, witness evidence and witness questioning. All this uncertainty will add cost and so, more than ever, the message must be to ensure that architects' terms of engagement are clearly recorded in writing.
Ensure you are using up-to-date agreements or you may not get paid fully
The other key change is the revision of the payment regime. A "payment notice" (a certificate or fee invoice) must now be issued within five days of the payment due date. If this is not done, the payee may rely on its previous application for payment as determining its entitlement. However, there is a second opportunity to withhold payment as a "notice of intention to pay less" has been introduced, which must be given not later than the prescribed period before the final date for payment.
For architects acting as contract administrators, failure to ensure the right notices are served could lead to losses for clients and potential claims (particularly if the errors cannot be remedied in a subsequent notice or if the contractor goes insolvent). Equally, if the client seeks to withhold payments, and does not follow the correct machinery, the architect will have a clear route to recovering the outstanding monies.
Postscript:
Disclaimer
This column is for general information only, and is not intended to convey legal advice. It should not be relied on or treated as a substitute for specific legal advice relevant to particular circumstances. Neither BD nor the contributors' employers accept any responsibility for the personal views expressed in this section.