How the bribery act affects you
Companies can now be prosecuted for failing to have adequate procedures in place to prevent bribery
Overview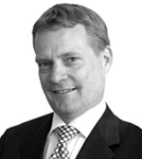 Some think the new UK bribery act, which came into force on July 1, is over the top and unimplementable, hindering the UK's international trading competitiveness. Cynics say it will only be welcomed by the legal profession, which sees lots of lolly in all the forthcoming legal challenges and new case law it will generate. But though at first glance it may appear daunting, the act is mostly common sense and encourages a management approach that also makes good business sense.
The guidance is based around the following six principles of bribery prevention:
1 Risk assessment The whole company should have an understanding of bribery risks and assess remuneration systems, staff training, marketing, expenses and entertaining policies for anti-bribery issues.
2 Top level commitment Company chiefs must establish a business culture that makes bribery unacceptable.
3 Due diligence Check all business relationships and opportunities for bribery potential and decide how to avoid or manage this risk.
4 Clear, practical and accessible policies and procedures Ensure these are bribery act compliant, available and understood by everyone in the organisation.
5 Effective implementation Ensure anti-bribery control systems and procedures are fully operational.
6 Monitoring and review Regularly audit anti-bribery systems for compliance and improve as necessary.
The RIBA Agreements (appointment contracts) and standard forms of building contract have been updated to incorporate bribery act requirements. Ensure you use the latest versions or amend current versions accordingly. Also remember to check any sub-consultant or co-consultant agreements.
Becoming aware of the bribery act is essential core-curriculum CPD. So take an accredited CPD course. If in any doubt, or if you have to deal with complex international business dealings, do get proper legal advice. Useful government guidance is available at www.justice.gov.uk/guidance/making-and-reviewing-the-law/bribery.htm RB
Legal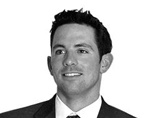 While most firms will feel confident their staff would not hand over a bag of cash to win a contract, where is the line drawn with corporate hospitality? What about representatives in foreign countries who may be following "local custom" in smoothing the way to a deal? These are danger areas that could not only make an individual criminally liable, but the firm itself. And the penalties can be harsh: up to 10 years' imprisonment and unlimited fines for corporations.
The act creates four offences: bribing another person, offences relating to being bribed, bribery of foreign public officials and failure by commercial organisations to prevent bribery.
The construction sector could be said to be particularly at risk, with significant amounts at stake for whoever wins or loses a contract. With international contracts there may often be a local representative on the ground assisting in moving the deal to completion. The offence does not have to be committed within the UK for the firm to be found criminally liable.
The key to not falling foul of the act is to ensure you have "adequate procedures" to prevent your employees, agents and representatives from committing bribery.
The Ministry of Justice's guide notes that adequacy of protection relates to the risk the practice faces, and its nature, size and complexity. For small to medium sized architectural firms, the procedures need not be complex.
Your foremost concern is likely to be any overseas representatives. Staff in distant countries may not be under the same scrutiny as UK staff. Guard against this through procurement and contract-management mechanisms to check what your associates are doing.
We recommend a clear and unambiguous code of conduct is established across your business, and communicated to your clients. Tighten employment procedures by vetting new joiners, add conditions to employment contracts, publish whistle-blowing procedures and create clear disciplinary consequences. Ensure staff have up-to-date training.
The first prosecution under the act was announced last month, and it is likely that more test cases will be brought soon, not only of companies who try to get away with paying bribes far away from the UK, but also those who fail to implement rigorous practices. PP
Financial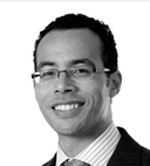 The difficulty many firms will have with the this act is that, while the position will be certain in a small minority of cases, in practice the majority of situations will be less clear cut.
Some of the fastest growing markets overseas are also countries that suffer from high levels of corruption, and practices need to take their responsibilities under the act seriously.
Closer to home, many firms have been concerned about whether entertaining a client or prospective client might fall foul of the act. There are potential risks around gifts and entertainment and bribery, but genuine, hosted corporate hospitality is not targeted by the new legislation. Meals and tickets to events, for example, are commonly used to establish business relationships, improve a firm's image, or present its expertise; they represent an established and legitimate part of doing business.
Government guidance includes the example of a foreign client being invited to a Six Nations match at Twickenham as part of a public relations exercise, and indicates that this is unlikely to constitute a bribe. While this provides some comfort as to the levels of expenditure that are reasonable, the key question is whether the giving or, indeed, receiving of the hospitality in question is intended, or perceived, to influence a business decision.
Practices must consider the specific circumstances, as well as the totality, of gifts or hospitality provided to a particular individual or company. Some firms have opted to fix a monetary limit on acceptable expenditure or gifts in order to help staff understand what is acceptable and what is not. MTA
Postscript:
Disclaimer
This column is for general information only. It should not be relied on or treated as a substitute for specific legal advice relevant to particular circumstances. Neither BD nor the contributors' employers accept any responsibility for the personal views expressed in this section.