Allies & Morrison's Rob Park cracks visual image management with OpenAsset v3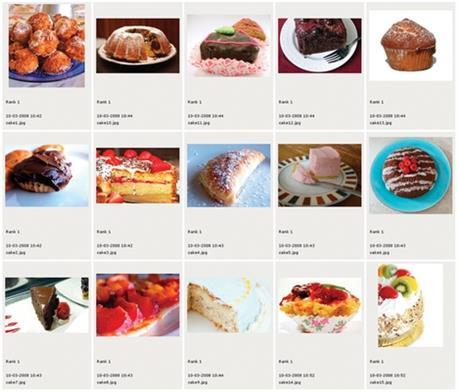 How one of the majors conquered its visual data mountain with the help of a software developer who listens
Any investment in an IT solution comes with high expectations. After installing Axomic's Image Library software, OpenAsset V2 in 2005, ours were three-fold: we wanted an intuitive system that would open up our vast collection of images to the staff that needed them most, quickly and with ease; we wanted to improve the productivity of key users in the communications team by streamlining the process of image acquisition for presentations; and we wanted to decrease the burden on our servers by minimising the duplication of large image files.
Furthermore, we wanted all this with minimum effort! We wanted to have our cake and eat it. Of course, it didn't take us long to realise that there was no cake — not yet anyway — just a shiny new kitchen and a very full and untidy pantry.
Our first attempt at progressing our image library was to take up Axomic's offer of data migration. This is a semi-automated process in which image files are hoovered up from our server and loaded into OpenAsset's database, extracting searchable keyword data from filepaths. Wow! Sign us up, we said, that sounds great.
We spent about a month cleaning out a mirror of our existing server by removing some of the more obvious filenaming idiosyncrasies and extraneous data.
Axomic hit the button, and within a week we had an instant library of over 25,000 images. "Fantastic", we thought. However, on closer inspection and despite our efforts to clean out the source material before migration, we discovered that our project image data was cluttered with unwanted material such as raw scans, draft unissued drawings and text-based PDFs, as well as illogical keywording, all of which took some time to weed out.
What we had just done was the equivalent of throwing the entire contents of our pantry into the oven at high speed from the other side of the kitchen, then turning the heat up to 250°, fan-assisted.
It was clear that a more sophisticated approach was required, and that there was not going to be any quick fix. We needed better working procedures when creating and storing images, so it would be easy for our newly employed image librarian to manually filter out final issued images for uploading and keywording. His task was to manage a stream of fresh images entering the database, as well as to sift through the archaeology of older project material.
Fortunately, Axomic is always very open to constructive ideas from its clients for improving the functionality of its software. In fact, it actively encourages it, and suggestions from our image librarian have been welcomed.
Effectively, we had thrown everything in the pantry into the oven and turned the heat to 250°

 
Our views on the future development of OpenAsset are also collectively sought at regular user -group seminars, the most recent of which was held in the council meeting chamber at the RIBA.
So how well has Axomic addressed the concerns of its users, with the release of OpenAsset V3? The developers have started with a clean slate, opting to reprogramme from scratch, rather than continue to tinker with the V2 code. The result of this investment in time seems to have paid dividends.
The first thing to report is that OpenAsset is much more stable. We have been running V3 for over six months and in this time there has been hardly any downtime — a troubling irritant with previous versions.
Image recall seems to have improved, with search results assembling faster, while existing functionality such as automatic PowerPoint creation is more reliable.
On the user side, there are a number of new features, of which by far the most valuable has been the ability to share albums of images with others. This has proved to have a number of workflow uses within the practice. In fact, it has made such an impact that we are having to consider introducing filenaming protocols for albums, and develop specific training sessions on album management so our project teams can get the most out of them.
Other nice touches include viewing images as a slideshow, larger thumbnails (V3.0.6), and the ability for users to rotate images after they have been uploaded, which was previously only permitted at the point of upload.
Some of the more substantial developments are at the administrative level. Uploading procedures have been radically simplified. OpenAsset V2, rather nervously, had a tentative holding area for all uploaded images where the first level of data entry occurred. This resulted in a rather cumbersome, two-level upload process which slowed things down.
That has been stripped away completely in V3, with images boldly entering the database directly. Another very useful administrative feature is project keywording. Generic keywording for a project such as sector information or building type can now be entered only once as project-specific keywords; every image assigned to the project adopts the keyword automatically.
Axomic is always open to ideas from clients… and its time investment in developing V3 seems to have paid dividends

 
These two features alone have substantially improved the rate at which images are uploaded into the database, leaving more time for the niceties of image management such as more refined keywording, archaeological sifting and mood or collage library development.
To put this in context, our project library database is now increasing at a rate of 4,000 images a month, excluding site photography.
In short, with OpenAsset V3 we now have the tools to get the most from our image collection. The software is now being used by many of the larger architectural practices in the UK, although that is no reason for Axomic to rest on its laurels.
While corporations such as Adobe continue to develop functional image filtering software into their products, Axomic should have enough incentive to keep listening to its clients and to continue to develop the product with workflow priorities in mind. The cake is now pretty edible, but the recipe still needs refining — and maybe a cherry on top?
Openasset Version 3
Axomic
4/5
Original print headline: How to sweeten the data control mix
Postscript:
Rob Park is communications manager at Allies & Morrison
For further details on version 3 of OpenAsset visit www.axomic.com