21st century clear-desk policy
Cloud computing is just one of the technologies that is going to reshape the way we work
Over the next decade, a range of new technologies are set to transform consumer behaviour and the nature of work at a pace never witnessed before.
Radical advances in the power and performance of mobile devices, ubiquitous building and urban digital networks, "cloud computing", the death of distance and personal area networks are some of the trends presented in this view of the technological drivers of change that will require business to be reinvented. As a more techno-savvy workforce leaves school, college and university, its expectations as it arrives in the workplace will be very different.
For more than 120 years our personal lives and our workplace — the office — have been dominated by fixed technology. From the Remington typewriter and Bell's telephone in the 1880s to IBM's PC in the 1980s, there has been equipment on desks that has tethered the office worker.
But you can look further back into the mid-19th century at a pre-IT era when the workplace had no technology at all. Clerks with pens sat at simple desks or benches. And we believe that we are heading back to an under-engineered, technologically sparse workplace, at least in the eyes of the occupant.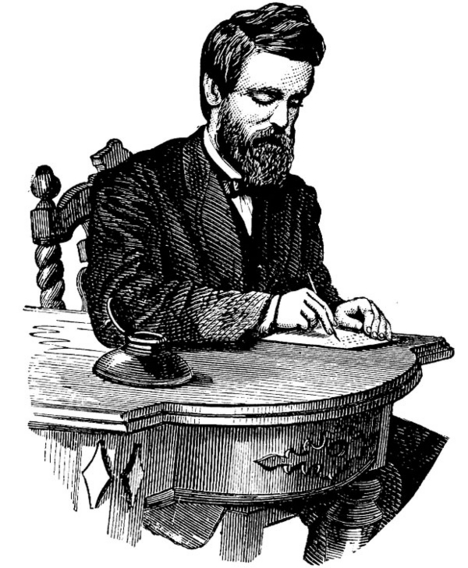 Heavy desktop equipment has for a century tied the worker to their desk. But this approach is increasingly redundant. People no longer sit behind desks. Research shows many desks in an average office are empty at any one point in time.
Four of the most basic features of the 20th century office — its visual uniformity and banality, operational inflexibility, lack of human interaction and place-dependency — are now being subjected to a wide-ranging review.
Nomadic offices represent the logical conclusion of a technology- driven trend to liberate work from the workplace. For most of the 20th century, the office was fixed in time, place and space. People commuted to office buildings in the urban "business district". The only way to communicate with a company was by physically connecting to its buildings.
Now people can work anywhere, they are free to choose and the corporate "address" no longer represents bricks and mortar. Cloud computing — the delivery of hosted services over the internet — is perhaps the most disruptive technology of this decade, and will lead this redefinition of work. It will be reinforced by a new breed of mobile device that allows work to take place from anywhere.
Future mobile internet devices (mids) will also accelerate the trend of mobility, both inside and outside buildings, and lead to new ways of using space; more collaborative areas, fewer allocated desks.