NIMBYs have a point, says Prince's Foundation
Hank Dittmar backs planning minister 'pig ugly' comments
Planning minister Nick Boles' call for better design to win public backing for housing projects has been welcomed by The Prince's Foundation and Design Council Cabe.
The Tory MP said developments would have to be more attractive and blamed "pig-ugly" housing schemes for turning people against development.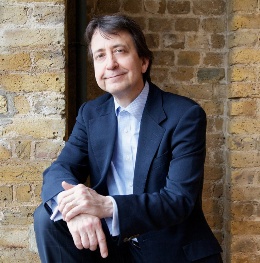 Hank Dittmar, chief executive at The Prince's Foundation, said: "For too long the housing debate has been polarised between those who want more homes and NIMBYs, who are accused of standing in the way of progress and housing affordability.
"But NIMBYs have a point - they have observed that most new development often makes communities worse, not better.
"Our extensive experience with communities shows us that what NIMBYs are really asking for is higher quality development that fits into their communities. If they can be convinced of this point, they will tend to support new development."
Boles singled out developer Bellway's Harrisons Wharf development in Purfleet for particular criticism, describing it as an "overbearing and unbroken slab of dismal brickwork".
Harrisons Wharf was slammed by Cabe back in 2004 with the design watchdog giving the development a 'poor' rating, stating the scheme lacked imagination, had no design brief and was dominated by car parking.
John Mathers, chief executive of Design Council, which now includes Cabe, said: "This is about getting more for our money through the supply of good quality, well-designed homes for all. Design needs to be a key consideration from the outset and new developments need to add value to a place and their communities.
But house builders hit back at Boles' claim that poor design could be stifling development, pointing to a range of factors including lack of mortgage availability.
A spokesman for the Home Builders Federation said: "People who buy new homes are overwhelmingly happy with what they are buying. Everybody wants to ensure design is of the highest possible standard [but] to suggest developers are building pig-ugly buildings completely misses the point." He added the biggest restraint on supply has been land
Figures released by the NHBC show that in the 10 months to the end of October the number of registered new homes was down 12% on the same period last year.