Zaha Hadid street art appears in Clerkenwell
Artist creates 3D portrait of Zaha as part of the Frieze London Art Fair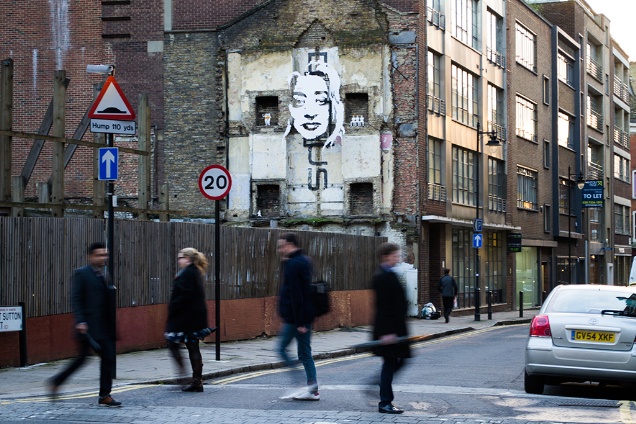 Source: Steve Smith
A piece of street art depicting the disembodied head of Zaha Hadid has appeared on a wall in Clerkenwell.
Artist Greg Shapter has created the work using layers displayed on six different planes which means the piece only makes sense when viewed from a specific point.
The work follows a similar piece by Shapter in the same London area which depicts New London Architecture chairman Peter Murray.
Both pieces were commissioned by Domus Tiles for the Frieze London Art Fair and created with the help of architectural model makers Amodels.
Shapter said the work is "designed to make the viewer aware of where they are," adding: "You have to make an effort to find the best place to stand and are rewarded when you have found it."
Hadid's portrait can be found at the corner of Goswell Road and Clerkenwell Road - a stone's throw from her design gallery. Murray's portrait is also on Clerkenwell Road.