YRM to design first new nuclear power station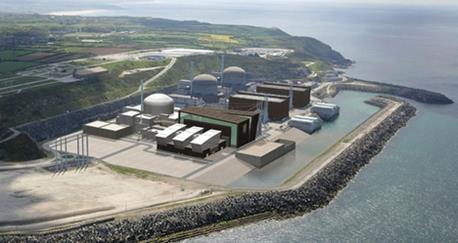 YRM has been confirmed as the first architect to be commissioned to design one of Britain's new generation of nuclear power stations.
The practice has been appointed by French giant EDF Energy to work up the vision and masterplan for the new European Pressurised Reactor (EPR) at Hinkley Point in Somerset, a scheme worth over £3 billion and the first of four nuclear plants planned by EDF in this country.

YRM says the project heralds a new openness and design approach, with the power station likely to include a visitor centre.
EDF refused to name the other practices that bid for the 86ha scheme, but is previously understood to have approached Foster's, Rogers Stirk Harbour, Will Alsop and BDP for work on its new nuclear installations.
"This is an opportunity to re-define industrial architecture," said YRM director Iain Macdonald.
"We've always considered ourselves modernists. We're interested in the impact of technology on urban culture, and we think energy and environment are some of the key challenges we face today. We want to participate and meet those challenges in a proactive way."
The power station could be operational by 2017, and will be able to generate around 1,600MW of electricity — enough for about 2 million homes.
West Somerset Council is liaising with EDF on the project, which was put out to public consultation in October, but Macdonald said a planning application would go to the new Infrastructure Planning Commission, which will handle the largest infrastructure projects if it is set up in time.
An EDF spokesman said the technical elements of the power station would follow the "generic design assessment process" which it devised in 2007 with partner Areva. "The design is based on the EPR being built at Flamanville in Normandy, France," he said. "This will permit the UK to benefit from the actual construction site experience of EDF."
YRM has previously contributed to the design of Sizewell and decommissioning works at the Hinkley and Bradwell nuclear power complexes.
Nuclear Power: No thanks becomes yes?
The architectural establishment has long opposed nuclear power station work. Former RIBA presidents George Ferguson and Jack Pringle both came out against nuclear, as have leading architects including Richard Rogers and Bill Dunster.
Pringle, who was RIBA president when the government announced plans for the new generation of power stations in 2006, said then: "I do not believe the case for nuclear is well made on either cost or safety grounds."
But attitudes now seem to be thawing, with both Will Alsop and Amanda Levete recently saying they would have no qualms about getting involved.
Looking back, Basil Spence designed the Trawsfynydd nuclear power station in Wales, which generated electricity between 1965 and 1991, while architects in the pre-atomic age sometimes made their reputations designing power stations, such as Giles Gilbert Scott, who designed the famous stations at Battersea and Bankside (now Tate Modern).