YAYA winner takes Harvard post
Christopher Lee to lead course on Chinese cities
Former Young Architect of the Year Award winner Christopher Lee has joined Harvard Graduate School of Design to teach a project on Chinese cities.
Lee and partner Kapil Gupta won the award back in 2010 just three years after setting up Serie Architects. The firm recently designed the BMW pavilion at the London 2012 Olympic Park.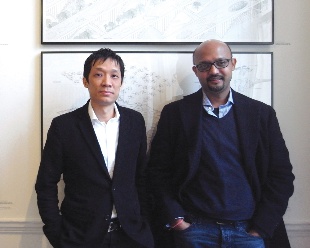 Lee, who was born in Malaysia, spent 10 years teaching at the Architectural Association where he was a diploma unit master and director of the AA's projective cities programme.
He is now leading a three year funded research programme into China's tier two cities such as the coastal city of Xiamen which has a population of three million but is expected to double in size in the next five years.
The course is being funded by Aecom and Lee said it would give students a grounding in both theory and design. A trip to former Portuguese colony – and gambling mecca – Macau, which sits on the Chinese mainland, is planned next autumn.